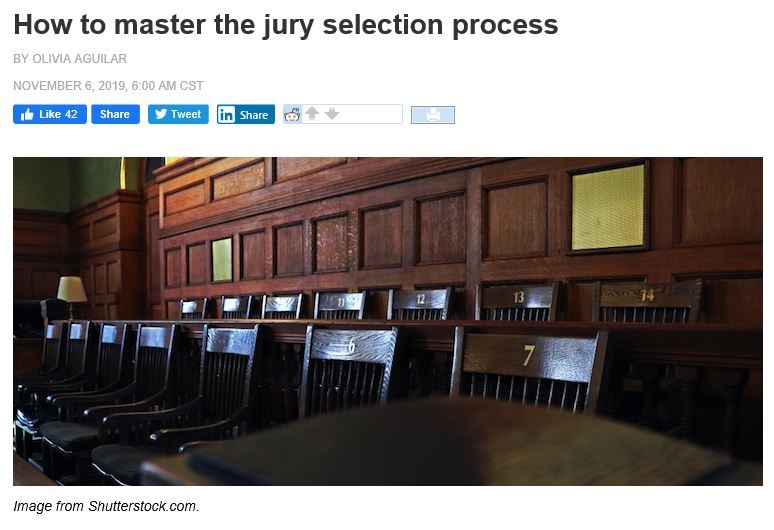 November 12, 2019
News: ABA Journal's Modern Law Library Features Dr. Frederick Discussing Voir Dire and Jury Selection
Dr. Frederick discusses the four major goals of voir dire and jury selection and offers a number of practical tips that will help attorneys be more effective in the voir dire and jury selection process in a recent podcast from ABA Journal's Modern Law Library. Numerous tips are presented in several critical areas, including understanding the nonverbal communication of jurors (both visual and auditory cues), how to phrase questions to get the information you want, and how to conduct voir dire questioning in ways that maximizes juror participation, honesty, and candor, among other topics.
From Modern Law Library . . .
The jury selection process can be one of the most challenging aspects of jury trial, and it is often the least-known trial lawyer skill. During this important process, trial lawyers should focus on identifying potential jurors who harbor some bias or have beliefs that would make them less beneficial than others.
Read More