Legal Marketing Services for Attorneys
Custom Legal Newsletters to Advertise your Law Firm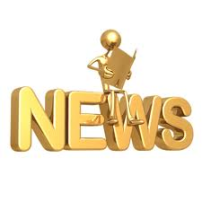 Client Newsletters are an effective marketing tool for your law firm. As attorneys recognize the need to compete, or are forced to that recognition by the promotional efforts of other attorneys, many use a client newsletter for practice development. Even attorneys who are uncomfortable with advertising and other forms of promotion find that sending a newsletter is a valuable tool for client contact.
Newsletters help you maintain contact with clients, referral sources, and prospective clients at a reasonable cost.
Regular contact with such people provides many benefits:
Retain Existing Clients
Develop New Clients
Generate More Business from current clients
Create Referrals
Reprint Rights for Articles
The Reprint Rights service allows you to reprint the articles that we write for our newsletters. For only $300, you receive four quarterly issues of the newsletter of your choice. Each issue, you receive the articles in the word processing format of your choice. You can then use the articles, without attribution, in your "in-house" newsletter, as well as on your website.
Additional Legal Newsletter Services:
E-Mail Service
Let us help you craft and blast e-mail messages to your clients and prospects. We can help you write your e-mail message, maintain your e-mail address list, and send your e-mail message. Prices start at just $200 to create and send a message to as many as 1,000 recipients.
Other Legal Marketing Services
In addition to these, the NLRG Legal Marketing group also offers you addtional legal marketing services and products that are available to enhance and accompany your client newsletters. These include:
Custom options, enabling you to include personalized material in your newsletter
Matching envelopes
Mailing services
Affordable website content