June 24, 2020
From Voir Dire to Verdict – View a Complete Free Live Demonstration Jury Trial, All Online!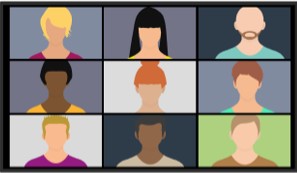 On June 26th and 27th, the Online Courtroom Project will conduct a two-day demonstration trial entirely online to study the challenges and opportunities of applying technology solutions to today's justice and court system.
With some courts reopening, an increase in new coronavirus cases, and public reluctance to show up for jury service, come join us as we tackle how the courts would handle an entire jury trial online complete with jury selection, witness testimony, evidence, opening statements and closing arguments, jury instructions and deliberations.
When: Friday June 26th, 2020 from 1pm – 5pm Eastern – Jury Selection and Opening Statements
Saturday June 27th, 2020 from 1pm – 5pm Eastern – Plaintiff and Defense Cases, Closing Arguments, and Deliberations
There are limited registration spots open, so register early! It will be recorded for later viewing.
https://civi.adobeconnect.com/ocpday1/event/event_info.html
Read More