Texas Legal Research & Writing Services
To Speak With An Attorney, Call

Toll-Free:


888-780-8957
Texas Legal Research (TLR) is the Southwest Division of National Legal Research Group (NLRG). TLR is devoted to providing legal research, analysis, and writing services to Texas lawyers. We maintain access to hundreds of Westlaw databases not readily available to most Texas attorneys, and we have the immediate support of NLRG's staff of 35 full-time, specialized attorneys and its database of 70,000 prior work products.


---
Need Help With a Case? Contact Our Research Attorneys Now.
---


Our Rates
We provide a free cost estimate on every case. Our rates are $135 to $170 per hour. Where our experience permits, we will quote a fixed fee. In no case will we begin work until you have authorized us to proceed, and we will never exceed our original estimate without your approval.


Our Attorneys
Whom will I be counting on when I use NLRG's Texas legal research services? Sometimes it's a question worth asking. When you call on TLR, you'll be getting the services of a highly qualified and experienced member of the Texas Bar. Not everyone who wants your business can say that.
Our Texas legal research attorneys are John Beliveau and Jami Lampert. Both are long-standing members of the Texas Bar. They have practiced in the Texas court system and know many of the local judges. This background adds another dimension of expertise to their outstanding research, writing, and advocacy skills.


Learn More About Our Texas Legal Research Attorneys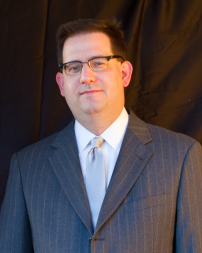 John Beliveau
B.A., Liberal Arts, with Honors, with Special Honors in History, University of Texas, 1994. J.D., University of Texas at Austin Law School, 1997. Member, Texas Bar. Prior to joining our firm, John practiced in Austin with the firm of Kiester & Lockwood, trying civil cases for both plaintiffs and defendants and handling a variety of corporate and real estate cases. Since joining Texas Legal Research as the founding and managing attorney, John has completed several thousand projects for attorneys across the state. His specialties include civil trial and appellate procedure, construction law and liens, and property law. Over the years, John has authored literally dozens of briefs in the Texas Courts of Appeals, the Texas Court of Criminal Appeals, and the Texas Supreme Court. Read Full Profile and Testimonials. Click Here to See a Sample of His Work


Jami Lampert
B.A., University of Texas, 1996. J.D., Southern Methodist University Law School, 1999, where she was a member of the Law Review. Jami is a Senior Attorney with NLRG affiliate, Texas Legal Research. Prior to joining TLR, Jami practiced commercial litigation for two years with Banowsky, Betz & Levine, P.C., in Dallas, and spent four years with Hartline, Dacus, Barger, Dreyer & Kern, L.L.P., also of Dallas, working primarily in products liability defense litigation. Since working with TLR, Jami has handled a broad spectrum of cases in both the federal and state court systems, including the following areas of law: family, criminal, probate, torts, property, insurance, malpractice, immunity, oil and gas, and contracts. She has extensive experience with most Texas procedural issues, both civil and criminal. Read Full Profile and Testimonials - Click Here to See a Sample of Her Work
Erin Craig
B.A., Tulane University, 1999.
J.D., cum laude, University of New Mexico School of Law, 2007. Member, Texas Bar.
Erin started her legal career as an Assistant District Attorney in the Appellate Division of the Harris County District Attorney's Office. After Erin left the D.A.'s office, she worked for a short time in a small civil litigation practice. For the ten years prior to joining Texas Legal Research Group, Erin provided freelance legal research, analysis, and writing services to other attorneys, with a focus on criminal defense work.
Read Full Profile Here
Legal Research Services
Appellate Briefs
Our experienced attorneys offer appellate brief writing services for Federal Courts of Appeal, Texas Court of Appeal, Texas Supreme Court, and the United States Supreme Court. Our team can provide you with appellate brief compliance review and filing through The Lex Group.
Trial Briefs
Not only do we have experience with legal research, we are also highly-skilled legal writers. Our team has prepared briefs not only in Texas, but in every state and federal court. We can help you with your case by providing additional legal research and writing for trial briefs so you get the competitive edge needed to help win your case.
Legal Memoranda
NLRG can provide you with objective legal memorandum for case evaluation, trial and appellate preparation, strategic planning or any other purpose prior to or in support of litigation or transactional analysis.
Telephone or Email Reports
Telephone or email reports give our clients access to the legal research expertise of our team of attorneys for expert analysis of legal issues when a written product is not required. This can be a much more cost-effective choice for many firms or solo-practitioners.
Pleadings
Our research attorneys prepare pleadings for complaints, motion to dismiss, motion to compel, motion for summary judgement, motion to limine, motion to strike, and other legal pleadings. NLRG has assisted our attorney-clients with pleadings in every state and federal court since 1969.

Discovery
Texas Legal Research (TLR), the Southwest Division of National Legal Research Group (NLRG), has assisted many clients with discovery-related services. These services include: deposition summaries, interrogatories, requests for production, requests for admissions, preparation for depositions, and motion to compel discover

Legal Document Review
If you are finding that your time spent reviewing documents is slowing you down, we can help you speed up this process, not matter which stage of litigation. Our attorneys provide the highest-quality of legal document review services, so you can spend more time winning your cases.
Texas Legal Research Office Address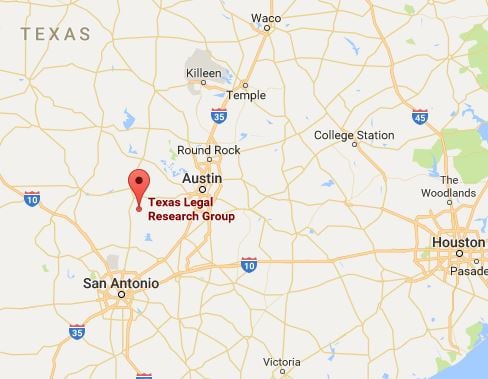 100 Rocky River Rd.
Blanco, TX 78606
(830) 833-1922
What Your Colleagues Are Saying About our Texas Legal Research Services

"TLR always responds on time with a quality work product and first-rate analysis."—Joseph C. Blanks, Doucette, TX
"A valuable asset to my law practice . . . exceptional research on any issue . . . no matter how difficult."—Ross A. Sears II, Houston, TX
"Texas Legal Research has helped our firm save time and money. They do a thorough research regarding any subject."
—William Jenkins, Bastrop, TX
"Texas Legal Research makes my caseload manageable. Top-notch service rendered on time every time."—James R. Chapman Jr., Fredericksburg, TX
"Very timely and squarely on point. Good job!"—Ebb B. Mobley, Longview, TX