Why Choose NLRG as your Legal Research Firm?
Let's face it. If you are considering outsourcing your legal research, you're putting your professional reputation on the line. Consequently, you likely have some tough questions to present to a legal research firm that is asking for your business. For example:
Who will be doing my work? At NLRG, all our legal research work is done by U.S. attorneys. And because of the size and experience of our staff (35 attorneys averaging 25 years of experience each), we are able to specialize by area of law. In other words, with our legal research firm, you'll be getting an experienced attorney, trained at a top U.S. law school, with a wealth of experience in the area of law your case concerns. Not everyone who wants your business can say that. (Click here to see bios, testimonials, and sample work products for our attorneys.)
Who are your clients? The people who patronize a business speak volumes for the quality of service offered by that organization. They keep the doors open, because without them there would be no business. And if they are willing to speak on the record, you can bet that they are extremely pleased with the work they are receiving. Over the past 40 years, we have completed research projects for more than 50,000 members of the bar from every U.S. jurisdiction. Not only that, but 80% of our business comes from repeat customers. Many have given us permission to quote them on the record—more, by far, than any other legal research firm. (Go here to see testimonials and satisfied clients from your jurisdiction.) With clients like these, you can be sure that we are delivering quality service day in and day out, year in and year out.
How do you bill for your services? Most legal research firms will quote an hourly rate. Some will even guarantee a result. (On the surface, this sounds good if you don't read the fine print. But, being lawyers, we have read the fine print, and not surprisingly, the offer applies to appellate work. And, as we lawyers know, over 90% of appeals result in a favorable decision for the appellee. As if this didn't give the offering firm enough comfort in deciding who gets the offer, they want to review the record first. So at the end of the day, what are they offering that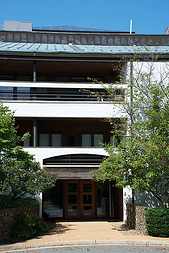 you don't already have?) Our answer is pretty straightforward. We bill by the hour. Our legal research rate starts at $170 per hour, with a surcharge for rush work. We give cost estimates on every case, and we don't exceed these estimates without your prior authorization.
Finally, we understand that not every case has an unlimited budget for legal research. Consequently, we'll work to find a way to help you on a case, even if your funds are limited. (For more detailed information on our billing practices, go here.)
Request Our Brochure
Click Here to download our brochure without submitting your information