Senior Research Attorney Brett R. Turner
B.A., The Johns Hopkins University, 1981. J.D., University of North Carolina Law School, 1984. Member, North Carolina Bar.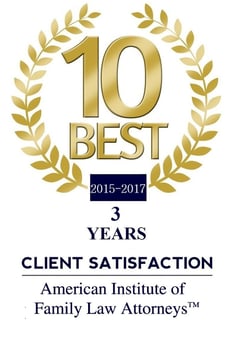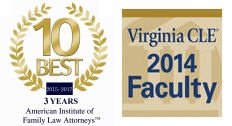 In 2015, the American Institute of Family Law Attorneys selected Brett as one of the top 10 Family Law Attorneys in Eastern Virginia. Brett has spoken at numerous CLE seminars, including Virginia CLE's 33d Annual Family Law Seminar in October, 2014, on Attacking and Defending Virginia Marital Agreements.

Brett is the author of the leading nationwide treatise on equitable distribution, Equitable Distribution of Property (4th ed. 2019), and is a nationally known expert in the law of equitable distribution. He is also coauthor (with Laura W. Morgan) of a treatise on antenuptial and separation agreements, Attacking and Defending Marital Agreements (ABA Family Law Section 2d ed. 2012). In addition to serving as editor of Divorce Litigation and Equitable Distribution Journal, Brett has written for the Journal of the American Academy of Matrimonial Lawyers, the Washington & Lee Law Review, the Family Advocate, the Virginia Lawyer, and the Journal of the Virginia Trial Lawyers Association. He has led seminars on a variety of family law issues for both attorneys and judges and has served on the Legislative Subcommittee of the Family Law Section of the Virginia State Bar.
Brett has served in his present position since 1985 and has completed or supervised over 4,000 family law research projects. Primary areas of expertise include equitable distribution, definition of marital property, definition of separate property, valuation of marital property, division of marital property, classification and division of retirement benefits, classification and valuation of professional practices, validity of marital agreements, construction of marital agreements, amount of alimony, duration of alimony, definition of income for child support, child support, child custody jurisdiction, child custody on the merits, and admissibility of e-mails and other material taken off computers.
Brett is also an enthusiastic amateur photographer. See http://bturner.zenfolio.com.
Client Testimonials on Brett Turner
"I always use NLRG for any research needs. They are the best value for my client, because the research and briefs they provide is far superior to anything I could produce in the same time frame and price range. My clients are always happy with the work, and I'm always happy to be a returning customer. It has truly been invaluable to me as a solo practitioner."—Tara Talley, Arlington, VA
"Brett was able to focus in on a specific issue I was unable to find. His analysis was spot on and will make my presentation to the Court so much easier. for my client, it was a much better option to use a fresh set of eyes in the research."—Harvey E. Baxter, Gainesville, FL
"Helpful and reliable as always!"—J. Burns Earle, Harrisonburg, VA
"Amazing in-depth analysis. Concise trial memorandum. Well worth the money spent. Will use Brett Turner again."—Mark Smith, Virginia Beach, VA
"Brett helped with a brief on discovery of cell phone records. it was amazing to have such a thorough brief. His understanding and insight produced a great result for our client."—Emily Johnston, Mt. Pleasant, SC
"Brett's work was, as usual, far and away better than I could have done, and he saved us a lot of money in the process. His memo . . . found cases which I never could have located, and it provided a clear and dispassionate review of the law in a factually difficult case involving military pension division."—Mark Sullivan, Raleigh, NC
"This is amazing work. Thank you so much."—Rhiannon Jordan, Chesapeake, VA
"I found the service to be very easy and Brett was very easy to talk with and understood the topic very well."— Sarina Gianna
"The document exceeded my expectations and suggested arguments that I probably would not have thought of, or at least had not thought of previously. The work product is outstanding."—William R. "Randy" Phipps, Hilton Head Island, SC
"Your research helped increase the settlement by more than $1,000,000."—Emily G. Johnson, Mt. Pleasant, SC
"Although the research did not support our position, Brett went above and beyond to explain what he found and to assist us. Interaction was professional at all times. Even with a short suspense, Brett was able to get the research and information to me in a very timely manner."—Joseph DeWoskin, Kansas City, KS
"Mr. Turner was very helpful and knowledgeable."--Diana Metcalf, Rockville, MD
"The brief that [Brett] prepared saved my client more than $100,000 so we are VERY pleased with the services and I feel that it was a great value."—Claire Shamblin, Alexandria, VA
"The research Brett did was perfect and suited my purposes perfectly. He is an absolute delight to work with and I know that I'm working with the very best in the country."—Mark Chinn, Jackson, MS
"My client's success in the case was due mostly to the research that [Brett Turner and Nicole Prysby] performed for me. There were two demurrers filed by defendant and two separate research projects that you performed. In each case the research was excellent and allowed plaintiff's case to proceed and ultimately led to our success in the case."—Breckenridge Ingles, Gloucester, VA
"Brett is always a pleasure to work with. He is readily available and extremely knowledgeable."—Laurel Royse, Charlottesville, VA
"Brett talked me through a very complex family law issue and then prepared a memorandum that helped me deliver a very persuasive argument on the issues."—Rhonda Moorefield, Asheville, NC
"This was an incredibly well done and timely brief. Brett understood the specific issue, researched the issue and prepared a well organized and easily understood discussion."—Lisa Schenkel, Lynchburg, VA
"As always, I appreciate Mr. Turner's expertise."—Neil Hayes, Fort Wayne, IN
"Wow, what a prompt, professional, relevant and courteous response, just what I have learnt to expect from NLRG during the last couple of decades!"—T. Frank Jackson, Memphis, TN
"The memo was very well done; thank you. . . . This enabled us to achieve a very favorable mediated settlement agreement on behalf of our client."—Howard Gum, Asheville, NC
"I'd been going 12 plus hours a day for weeks and did not have the energy to write the memo and do the research, nor did I want to work all weekend. Thanks to you I'll have done a very good job."—Hank Holbrook, Jacksonville, FL
"[The memorandum] is exactly what I needed; Brett is truly awesome! Needless to say, I am extremely satisfied with this report. I must also say that I am extremely satisfied with Brett's wonderful suggestions as to how to proceed in this matter, his tremendous knowledge and his attention to detail. I can't imagine anything Brett could have done to increase my satisfaction. [My thanks to Brett] for all his hard work and his help in this matter. I am, as usual, extremely satisfied with NLRG's report/hard work."—Lisa Knight, Harrisonburg, VA
"The work is excellent. It covers each and every point that is involved in this case. I believe, without fear of contradiction, the court will rule favorable on each and every motion. Thank you for the Brief and the support."—George Woodcock, Mt. Carmel, IL
"This assignment involved an obscure topic—reparations for property in Slovakia taken during WWII. The research was thoughtful, well-presented and timely. It was exactly what I had requested to prepare for an initial meeting with a potential client. Can't ask for more."—Frederick Newman, New York, NY
"Thanks very much for a thorough and thoughtful memorandum. It is always with great confidence that I utilize your services—especially when I can get Brett involved!"—Howard Gum
"Excellent product produced in a timely manner and at a very reasonable price."—Monty Beck, Franklin, NC
"You and your staff are the best bargain for my clients . . . that I have found. I have called on you for help at least a dozen times over the years. I have found you to be most knowledgeable and your insight superb. Your work product is most useful and, while thorough, concise and to the point. I am amazed that you can contribute so much for such reasonable charges. I have recommended you to a number of my fellow attorneys and, without exception, they sing your praises."—Jimmy Barnhill, Winston-Salem, NC
"I am extremely satisfied; Brett Turner is "The Person" to go to for comprehensive yet concise overviews of equitable distribution issues. I am always satisfied with his product."— Dawn Wine Ruple, Harrisonburg, VA
"You provide all the services I require. As usual, the services of Brett R. Turner were excellent. He always deserves a 10+."—O.A. John Goth, Menlo Park, CA
"A very good report. [Brett Turner did a] great job as always!"— Robert C. Sorgini, Lake Worth, FL
"I am very satisfied. The attorneys [David Cotter and Brett Turner] were responsive, polite and resourceful."— Carolyn Y. Howard, Miami, FL
"Thank you for your excellent analysis of the law and facts. [Brett Turner's] assistance is like having a law professor on my staff."— Linda C. Singer, Miami, FL
"The brief was excellent and the turn-around time and overall service was outstanding."— Lewis Kapner, West Palm Beach, FL
"I am very impressed with [Brett's] ability to produce this document so quickly."— Kristina J. Gibney, Chicago, IL
"[Brett Turner delivered] excellent analysis and prompt action!"— Truman K. Gibson Jr., Chicago, IL
"Brett Turner was exceptional—prompt, thorough and professional."— Brian Hurst, Chicago, IL
"I was completely satisfied. The report was timely, complete, well-reasoned and well-written. . . . I was especially pleased at the clarity with which Brett summarized my expectations and committed to a deadline and a price, both of which he met."— Anne W. White, Bethesda, MD
"The information I was sent by Brett Turner was comprehensive, timely, and will be very useful in navigating the matrimonial shoals which lie ahead. Many thanks for your excellent work."—Thomas G. Kraeger, New London, NH
"[This report] was an excellent job and gave us the exact information that we needed. . . . Brett Turner is obviously a total expert in his field. He is superb!"—James F. Lovett Jr., Raleigh, NC
"My co-counsel and I both agree that [Mr. Turner's] work rates an A+."—J. Edgar Moore, Rocky Mount, NC
"Mr. Turner can be relied upon to meet a deadline with top quality work. He is easy to communicate with and has my respect."—Allen H. Smith, York, PA
"[Brett Turner did a] nice job, as usual."—Jeremy W. Howe, Newport, RI
"Thank you, Brett, for always being prompt, professional, and detailed in all the work you do for us. We appreciate you."—D. Dusty Rhoades, Charleston, SC
"[Brett did a] fabulous job—thorough and with great development of the substantive law—done with a passion for winning!"—Betty A. Thompson, Arlington, VA
"Mr. Turner did an excellent job in a difficult area. Very thorough and complete."—William L. Anderson, Charlottesville, VA
"Mr. Turner was very thorough and very timely in producing a professional memo and in answering a follow-up question."—Charles C. Dunn, Fairfax, VA
"The quality of work is unbeatable. Your research and memorandums have enabled me to win the close cases."—Thomas W. Roe Jr., Fincastle, VA
"Takes pressure off us to know someone else is competently handling the research."—Carol B. Gravitt, Halifax, VA
"Excellent job on a tough issue!"—Lawrence D. Diehl, Hopewell, VA
"Thanks so much for your comprehensive response to our issues."—Mary Ellen Craig, Reston, VA
"Your brief is outstanding. I can tell you really worked hard on it, and it shows. It will no doubt help our effort, greatly. Thank you sir, I appreciate it."—H. Van Smith, Richmond, VA
"Brett always does an outstanding job!" William Phipps, Hilton Head Island, SC
"Excellent, thorough research!"—Kim Huguley, Fairfax, VA
Other satisfied clients who have used this attorney:
Vicki Beard/Yorktown VA/38010
Catherine McFadden/Philadelphia PA
Rhiannon Jordan, Chesapeake, VA
Walter Williams, Joplin, MO
Frank Connelly, New Rochelle, NY
Frank Morrison, Lynchburg, VA
Barney Olson, Galesburg, IL
Richard Boatwright, Manassas, VA
Frank W. Morrison, Lynchburg, VA
Howard Gum, Asheville, NC
Norman Hafron, Chicago, IL
Donald Butler, Richmond, VA
Albert Momjian, Philadelphia, PA
Michael S. Mulkey, Newport News, VA
Robert G. Lewis, Tucson, AZ
William L. Carew, Colorado Springs, CO
Christopher C. Burdett, Stamford, CT
Robert C. Sorgini, Lake Worth, FL
Thomas A. Hoadley, Bloomington, IN
James P. Cunningham, Birmingham, MI
Leonard J. Frankel, St. Louis, MO
James A. Phillips Jr., Albemarle, NC
H. Paul Averette Jr., Brevard, NC
Dallas Clinton Clark Jr., Greenville, NC
Richard R. Hutaff, Monroe, NC
Donald M. Dawkins, Rockingham, NC
Anthony R. Auten, Columbus, OH
Anthony M. Muir, Allentown, PA
Donald F. Spry II, Bethlehem, PA
Jan L. Warner, Columbia, SC
George E. Copple, Nashville, TN
Winifred E. Cannon, Dallas, TX
Richard J. Corbitt, Dallas, TX
Randall A. Eads, Abingdon, VA
Carol Schrier-Polak, Arlington, VA
Breckenridge Ingles, Gloucester, VA
Richard H. Boatwright, Manassas, VA
Kathleen L. Farrell, Manassas, VA
DeRhonda M. Short, Newport News, VA
Brian M. Hirsch, Reston, VA
Georgia K. Sutton, Spotsylvania, VA
Catherine Miller Saller, Stafford, VA
Michael W. Cannon, Waynesville, NC
Marshal S. Willick, Las Vegas, NV