Arkansas Legal Research for Attorneys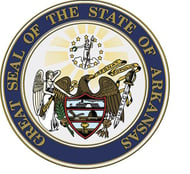 The National Legal Research group takes a unique approach to legal research and writing services by providing our attorney-clients access to a team of highly-experienced attorneys specialized by area of law. Our legal research attorneys average 25 years of experience each, and graduated from top U.S. laws schools. Founded in 1969, NLRG provides our attorney-clients with expertise and experience that rises above the competition. We have worked with over 50,000 attorneys over the years, and have completed projects in every state, including Arkansas.
---
Are You An Attorney in Need of Help With a Case?
Contact Our Research Attorneys Now.
Submit your case using the form on this page
---
Arkansas Legal Research Services
Trial and Appellate Briefs
Since we were founded, our team has completed over 170,000 legal research projects, including those with meticulous legal writing requirements. We have prepared trial briefs in all states, federal court, and the Arkansas State Court.
The National Legal Research Group also offers our attorney-clients appellate brief compliance review and filing through The Lex Group. We can assist you with appellate brief writing services for Federal Courts of Appeal, Arkansas Courts of Appeal, the Arkansas Supreme Court, and the United States Supreme Court. Complete the form on this page to submit your case and discuss how our attorneys can help you.
Legal Document Review
To expedite the legal document review process, consider outsourcing this task to the expert attorneys at NLRG. We provide the highest quality of legal document review services to help you save time. This service can help you reduce the amount of time spent on this task to further assist you in predicting costs upfront and meeting your deadlines.
Legal Memoranda
Our legal research attorneys can assist you with objective legal memoranda for case evaluation, trial and appellate preparation, strategic planning, or any other purpose prior to or in support of litigation or transactional analysis. We can provide you with Objective Memoranda, Advocacy Memorandum, Adversarial Memoranda, or Memoranda in Support of Motions.
Telephone and Email Reports
For more affordable options, you may want to consider telephone and email reports. When a written product is not required, this allows you access to our substantive legal research expertise and analysis of legal issues. To discuss this service in more detail to see if it is a good fit for your case, contact us using the form on this page, or call us directly.
Pleadings and Discovery
The National Legal Research Group has completed work for our attorney-clients with pleadings in every state and federal court, including Arkansas. We can prepare motions to compel, motions for summary judgement, motions to strike, motions to dismiss, and more.
We have completed expert legal research and writing for cases ranging from complex multidistrict litigation to relatively simple state court proceedings. We help our attorney-clients with the following discovery-related services: requests for production, deposition summaries, motions to compel discover, interrogatories, requests for admissions, and preparation for depositions.
If you are needing expert legal research and writing services to help you win your case, talk to our expert attorneys today. We offer a free, no obligation consultation to discuss how we can help. We pride ourselves on providing fast, efficient, and effective legal research. We are available for various sized projects, from simple, same day work, to full projects lasting many months.


Testimonials:
"I was extremely satisfied with the work Ms. Hemenway did on my case. She did everything I asked and more. I feel confident that I have all relevant authority on my issue. I have worked with Ms. Hemenway before and have always been pleased with the result."
- Robert C. Perry

"As usual, Alfred Shackelford did a superb job. Your firm is apparently ready 24/7 to turn out legal brief writing and research. I couldn't ask for a better partner."
- Arthur Ballen

"A recent job regarding an opposition to a motion... went beyond and above all expectations of the usual superlative product I am used to obtaining from your firm. Your attorney did a marvelous job of exhaustively researching the issues and putting together a very coherent brief... The opposing attorney [requested] additional time to further brief the issues that were 'artfully raised.'... I wished that I could take credit for the brief... Win, lose, or draw, it was money well spent."
- Kevin J. Reddington