Georgia Legal Research Services for Attorneys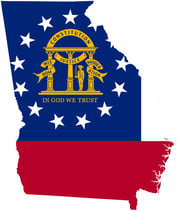 The National Legal Research Group was founded in 1969 to provide solo practitioners, corporate counsel, large firms, and all other attorneys with quality legal research and writing services.
Over the years, NLRG has assisted more than 50,000 attorneys nationwide on over 170,000 projects, including cases specific to Georgia legal research. Our team is made up of 35 full-time attorneys with an average of 20 years of experience per attorney, specialized by area of law
---
Georgia Legal Research Attorney Spotlight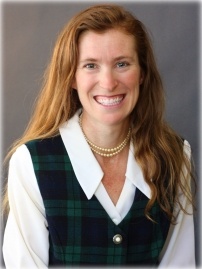 Senior Research Attorney Lori Stich
Senior Research Attorney Lori Stich A.B., Ripon College, 1991. J.D., Emory University Law School, 1994, where she was the Managing Editor of the Emory International Law Review and a Dean's Fellow Writing/Teaching Assistant. Member, Colorado, Georgia, Hawaii, Michigan, Minnesota, Oregon, Texas, and Washington Bars. Areas of specialty include appellate & employment litigation, commercial & residential real estate litigation, medical & legal malpractice, complex products liability. Read Full Bio


---
Georgia Legal Research Services


Trial and Appellate Briefs
With over 20 years of experience per attorney, we offer a wealth of experience preparing briefs in every state and federal court, including Georgia state courts. Not only do our attorneys provide legal writing services, but we also provide extensive legal research to ensure both jurisdictional and federal guidelines for your pre-trial and post-trial briefs are met. The attorney group at NLRG's goal is to provide you with quality, accurate materials to increase your chances of winning your case.
As an experienced team of legal research and writing attorneys, we are seasoned experts in providing state and federal court compliant briefs. We take care and time to complete all of our appellate briefs with a comprehensive review of applicable legal arguments and citations.
We've provided successful appellate brief writing services for:
Federal Courts of Appeal

Georgia Courts of Appeal

Georgia Supreme Court

United States Supreme Court
Through the The Lex Group, NLRG also offers appellate brief compliance review and filing services, ensuring that your brief meets all jurisdictional and federal requirements and guidelines.
Telephone or Email Reports
Reporting of your legal research or document via telephone or email provides you with access to the legal research expertise of our attorneys for professional analysis of your legal issues when a written product is not necessary. Our telephone or email report service also provides a simple, frugal alternative to some of our more complex and detailed product packages.
Legal Memoranda
The attorneys at NLRG are always ready to provide assistance in the preparation of your legal memoranda, complete with all of the relevant legal facts and arguments, binding authorities and legal citations. Our legal research attorneys regularly prepare both basic and complex legal memoranda for case evaluation, trial and appellate briefs, and in preparation for transactional analysis purposes.
Legal Document Review
Our team of litigation attorneys is ready to step in and assist with your document review needs no matter what part of litigation your case is in. Our mission is to help our clients save time and tension by allowing us to review your important documents quickly, estimate your costs upfront, and ensure that your deadlines are not just met, but that they're met at a price that won't break the bank. Our licensed attorneys are known across the country for their diligent preparation and delivery of some of the highest-quality legal document review services available.
Pleadings and Discovery
Our attorney-clients have been depending on The National Legal Research Group for collaboration with pleadings in every state and federal court, including Georgia. We prepare many pleadings and motions, including but not limited to:
Pleadings and responses

Post and Pre-trial motions

Motions to stay

Motions to compel

Emergency pleadings
At NLRG, our expert attorneys have been involved in preparing cases ranging from relatively straightforward state court proceedings to complex multidistrict litigation. We excel in the specialization preparation of discovery-related services such as:
Interrogatories

Preparing Depositions

Production Requests

Summarizing Depositions

Motions to Compel Discovery

Requests for Admissions
Simplify your document review and legal writing process by choosing a group of experts that have provided almost 50 years of dynamic legal writing and research services to the legal community. By letting NLRG partner with you, you are gifting yourself with a lighter workload, the ability to meet your deadlines without added stress, and a way to re-claim control of your busy schedule, with peace of mind.
Testimonials:
"I was very satisfied with the research memorandum which Alistair [Edwards] prepared. He did an excellent job analyzing the issues and completed the project ahead of schedule. His work is most appreciated."
—P. Gerald Cody, Cornelia, GA


"Great job as always - John Stone was right on the issue!"
—Al Grieshaber Jr., Albany, GA


"Mr Stone was on point, on budget. Great job!"
—Michael C. Hall, Albany, GA


"Great job on the brief; it exceeded my expectations."
—Anthony J. Kirkland, Marietta, GA


"I believe that [Fred Shackelford] did a fantastic job with [a] difficult case."
—Bonzo Reddick, Savannah, GA