Iowa Legal Research Services for Attorneys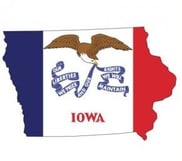 The National Legal Research Group founded the legal research industry in 1969. Our team is comprised of experienced attorneys averaging over 25 years of experience each, and are specialized by area of law. Over the years, we have helped solo practitioners, small firms, large firms, corporate counsel, and all other attorneys on over 170,000 projects. We have helped over 50,000 attorneys since our founding on a wide range of cases, including those involving Iowa legal research. NLRG is the right choice for attorneys that need additional expert legal research and writing to help them win their case.
---
Are You An Attorney in Need of Help With a Case?
Contact Our Research Attorneys Now.
Submit your case using the form on this page
---
Iowa Legal Research Services
Trial and Appellate Briefs
Our team of Iowa legal research attorneys are experienced in legal research and legal writing that can help you with your case. We have prepared briefs in every state and federal court, including Iowa state courts. Our attorneys provide appellate brief writing services for Iowa Courts of Appeal, the Iowa Supreme Court, Federal Courts of Appeal, and the United States Supreme Court. If needed, we also provide appellate brief compliance review and filing through the Lex Group.
Pleadings and Discovery
For attorneys needing extra help with their case, we can provide clients with pleadings in every state and federal court, including Iowa. Our team can prepare pleadings for complaints, motion in limine, motion for summary judgement, motion to strike, motion to dismiss, motion to compel, and more.
In cases ranging from complex multidistrict litigation to simple state court proceedings, NLRG's team has helped attorneys with the following discovery-related services: deposition summaries, requests for production, interrogatories, motions to compel discovery, preparation for depositions, and requests for admissions.
Legal Document Review
Reviewing legal documents for your case is a meticulous process that can be rather time consuming. To help you save a significant amount of time that you can use to focus on other areas of your case, let our expert attorneys assist you. Our team of attorneys can provide the highest quality of legal document review services. This can help you better predict costs and meet your important deadlines.
Legal Memoranda
The National Legal Research Group can assist with trial and appellate preparation, objective memoranda for case evaluation, strategic planning, or any other purpose prior to or in support of litigation or transactional analysis. We can help you with advocacy memorandum, memoranda in support of motions, objective memoranda, or adversarial memoranda.
Telephone and Email Reports
For a more affordable alternative to our typical legal research services, we can provide telephone and email reports. This option allows you to access our legal research expertise for expert analysis of legal issues when a written product is not needed.
Trust your legal research and writing services to expert attorneys averaging over 25 years of experience. Our team also has options for selecting your attorney by area of expertise to ensure the best attorney we have available is helping you with your case.
Testimonials:
"Due to my workload, it was a relief to have a competent attorney available to draft a responsive brief covering an area of law most personal injury attorneys are not familiar with."

-Thomas W. Lipps, Algona, IA


"Your research memo exceeded my expectations and was done within the time frame and budget I required. Thank you for your help."
-Jay A. Nardini, Cedar Falls, IA