Maryland Legal Research Services For Attorneys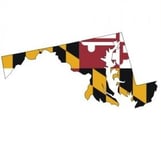 We take a unique approach to legal research and writing services by providing our attorney-clients access to a team of highly-experienced attorneys specialized by area of law. Our legal research attorneys average over 25 years of experience each. Since our founding in 1969, we have helped over 50,000 attorneys nationwide, including Maryland. If you are needing top-notch legal research to help you win your case, contact our team today for a no obligation, free consultation.


---
Maryland Legal Research Attorney Spotlight: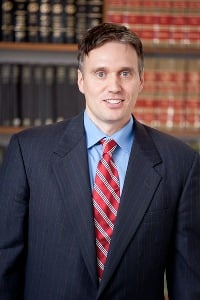 Senior Research Attorney Alistair Edwards
B.A., University of Virginia, 1994. J.D., University of Florida Law School, 1998. Member, Maryland and D.C. Bars. Admitted, Fourth Circuit Court of Appeals. Prior to joining NLRG, Alistair clerked for a Maryland circuit court judge and worked in the litigation department of a Washington, D.C.-based law firm. Alistair concentrates on Property, Contracts, and Commercial Law. He has in-depth experience in mortgages, commercial and residential transactions, landlord and tenant law, adverse possession, easement law, real estate contracts, real estate financing, construction law, and oil and gas law. Read Full Bio
---
Maryland Legal Research Services
Legal Memoranda
Over the years we have completed over 170,000 projects, averaging over 2,700 projects per year. Through our legal research and writing services, we can provide you with objective legal memoranda for case evaluation, trial and appellate preparation, strategic planning, or any other purpose prior to or in support of litigation or transactional analysis. We can assist with Objective Memoranda, Advocacy Memorandum, Adversarial Memoranda, or Memoranda in Support of Motions.

Trial and Appellate Briefs
Our Maryland legal research attorneys also have a great deal of experience as legal writers. We have prepared briefs in every state and federal court, including Maryland state courts. If you are needing that competitive edge to help with your case, our attorneys can provide you with extra legal research and writing you need to help win.
The National Legal Research group can assist you with appellate brief writing services for Federal Courts of Appeal, Maryland Courts of Appeal, the Maryland Supreme Court, and the United States Supreme Court. In addition, we offer appellate brief compliance review and filing through The Lex Group to help ensure acceptance.
Legal Document Review
The National Legal Research Group delivers superb legal document review services to help you save time with your case. This can free up your time to focus on other important tasks, or simply have more time to relax. You can also streamline your legal document review process with us to help you meet your deadlines and better predict your costs upfront. Contact our team of attorneys today to discuss this option in more detail to see if it is right for you and your case.
Telephone and Email Reports
When a written product is not required, we can provide our attorney-clients with a more cost-effective solution through telephone and email reports. This allows you to have the same access to our substantive legal research expertise for expert analysis of legal issues, but at a lower cost. To discuss this option in more detail, contact our team today.
Pleadings and Discovery
Our staff of full-time, experienced attorneys has assisted our clients with pleadings in every state and federal court since 1969, including Maryland. We can assist you with pleadings for complaints, motion to compel, motion to strike, motion for summary judgement, motion to dismiss, and more.
In cases ranging from complex multidistrict litigation to relatively simple state court proceedings, NLRG's attorneys have assisted our attorney-clients with the following discovery-related services: interrogatories, requests for production, motions to compel discovery, deposition summaries, requests for admissions, and preparation for depositions.
We offer legal research and writing with efficiency, accuracy, quality, and affordability. No matter what size project, even if you need work completed same-day, we can help you with your case, and even match you with an attorney on our staff that specializes in the correct area of law for your case.

Testimonials:
"I was completely satisfied. The report was timely, complete, well-reasoned and well-written... I was especially pleased at the clarity with which Brett Turner summarized my expectations and committed to a deadline and a price, both of which he met."
-Anne W. White, Bethesda, MD
"Great job! Mike Jaffe's work was very helpful, on budget and on time!"
-Kathryn V. Westbrook, Ocean City, MD

"This service exceeded my expectations, and I don't know how it could be improved."
-Howard J. Needle, Baltimore, MD