Michigan Legal Research Services for Attorneys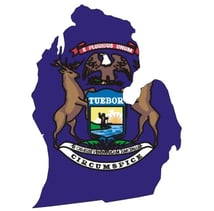 The National Legal Research Group provides solo practitioners, corporate counsel, and attorneys in firms of all sizes, with quality legal research and writing services.
Since our founding in 1969, we have helped over 50,000 attorneys nationwide on over 170,000 projects, including cases specific to Michigan legal research. Our group of attorneys is comprised of 34 full-time, U.S. based, specialized legal research attorneys, each averaging 20 years experience.

---
Michigan Legal Research Attorney Spotlight: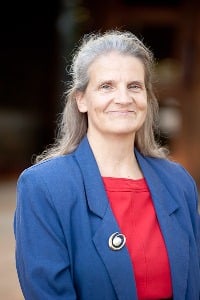 Senior Research Attorney Suzanne L. Bailey
B.A., University of Virginia, 1980. J.D., University of Detroit School of Law, 1983. Member, Michigan, New York, & Virginia Bars. Prior to joining our firm, Suzanne served as a Law Clerk to The Honorable Stewart A. Newblatt, United States District Court for the Eastern District of Michigan, from 1983 to 1985. She left Michigan for New York, & from 1985 to 1990 she was an Assistant Corporation Counsel, promoted to a Deputy Chief Assistant Corporation Counsel, with the New York City Law Department, General Litigation Division, litigating in the state & federal trial courts of New York City.Read Full Bio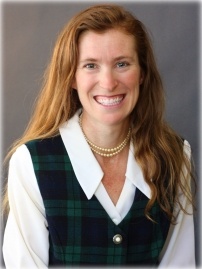 Senior Research Attorney Lori Stich
A.B., Ripon College, 1991. J.D., Emory University Law School, 1994, where she was the Managing Editor of the Emory International Law Review and a Dean's Fellow Writing/Teaching Assistant. Member, Colorado, Georgia, Hawaii, Michigan, Minnesota, Oregon, Texas, and Washington Bars. Prior to joining NLRG, Lori practiced for five years with the western Michigan firm of Miller, Johnson, Snell & Cummiskey, then with Bullard, Smith, Jernstedt, Harnish in Portland, Oregon, and Fleckman & McGlynn in Austin, Texas. Her areas of specialty include appellate and employment litigation, commercial and residential real estate litigation, medical and legal malpractice, and complex products liability. Read Full Bio
---
Are You An Attorney in Need of Help With a Case?
Contact Our Research Attorneys Now.
---
Michigan Legal Research Services


Legal Memoranda
If you need extra support to help you with your case, our research attorneys are prepared to provide you with objective legal memorandum for case evaluation, trial and appellate preparation, strategic planning or any other purpose prior to or in support of litigation or transactional analysis. We can assist with Summary or Outline Memorandum, Adversarial Memorandum, Objective Memoranda, Memorandum of Law, Advocacy Memorandum, Memorandum in Support of Motion, and Memorandum Letters. Contact our team to discuss more details.
Pleadings
Since 1969, NLRG attorneys have helped our clients with pleadings in every state and federal court, including Michigan. We are highly-experienced in preparing pleadings for motion to stay, motion to compel, plea negotiations, motion to strike, motion to compel, motion for default judgement, counterclaims and replies, and more.
Discovery
Our team of experienced attorneys can help with legal research services for Michigan attorneys. We have assisted many attorneys over the years with a wide range of cases throughout the U.S. We can help with deposition summaries, requests for admissions, preparation for depositions, motion to compel discovery, and interrogatories. If you need additional help during the discovery process of your case, contact our attorneys to discuss your options.
Appellate Briefs
Quality legal research and writing services are paramount at NLRG. We have years of experience in providing appellate brief writing services for Federal Courts of Appeal, the Michigan Court of Appeals, Michigan Supreme Court, and the United States Supreme Court. We have also recently added appellate brief compliance review and filing through The Lex Group to our list of services.
Legal Document Review
If your firm is being slowed down by the lengthy document review process, our attorneys can help you streamline this service. No matter what stage of litigation, we can save you and your firm a significant amount of time by assisting with reviewing documents with the highest quality of accuracy.
Trial Briefs
Not only are we experienced in Michigan law research, our attorneys are also accomplished legal writers, many with publications. We have prepared briefs in every state and federal court, including Michigan state courts. To make sure you get the competitive edge in your case, consider adding additional legal reseach and writing services for your trial briefs.
Telephone or Email Reports
When a written product is not required, we can provide more cost-effictive email and telephone reports to give you the access to our team's legal expertise for analysis of specific issues relating to Michigan legal research, or any national or state specific cases.
Testimonials:
"I am very satisfied with your service in all respects; the responsiveness to my initial inquiry was immediate and thorough, the work completed on a very timely basis, the research impeccable, and the report thorough, instructive, and useful. The contentious trial issues were clearly identified. It was exactly what I was looking for."
—Tom Weiss, Mt. Pleasant, MI

"I have used The Research Group on several occasions and have been amazed at the excellent quality of their research and writing skills. My businesses use Research Group on certain matters and have found that the cost is substantially lower and in those cases the quality of the work is generally higher. If I managed a large firm I'd insist that Research Group handle many research matters which could be billed to the clients at a profit (and possibly cut my staffing requirements and overhead."
—Tony Pieroni, Troy, MI

"Jim Witt's document was thoroughly written and anticipated opposing counsel's arguments."
—Thomas J. Martinelli, Detroit, MI

"I don't know why I ever hesitated to call you! Thanks for your excellent service!"
—Deborah J. Hammerlind, Ann Arbor, MI

"Dora Vivaz provided super service as always!"
—Richard E. Cooley, Flint, MI