Minnesota Legal Research Services for Attorneys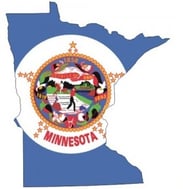 Since 1969, our team of experienced attorneys has been delivering high-quality legal research and writing services to our attorney-clients. We assist solo practitioners, corporate counsel, large firms, and more.
Our full-time staff of research attorneys average 25 years of experience each, graduated from top U.S. law schools, and are specialized by area of law. This ensures you receive top-notch legal research to help you with your case. Over 50,000 attorneys have used us since our founding, why not trust your case to our team of legal research attorneys today?
---
Minnesota Legal Research Attorney Spotlight: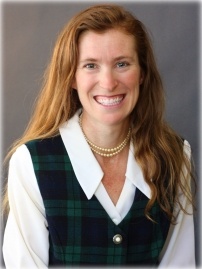 A.B., Ripon College, 1991. J.D., Emory University Law School, 1994, where she was the Managing Editor of the Emory International Law Review and a Dean's Fellow Writing/Teaching Assistant. Member, Colorado, Georgia, Hawaii, Michigan, Minnesota, Oregon, Texas, and Washington Bars. Her areas of specialty include appellate and employment litigation, commercial and residential real estate litigation, medical and legal malpractice, and complex products liability. Notable cases have included tobacco and phen-fen litigation.
---
Minnesota Legal Research Services


Trial and Appellate Briefs
We have completed over 170,000 projects over the years, including those specific to Minnesota law research. Many projects involve extensive legal research, as well as legal writing. We have prepared for our clients briefs in every state and federal court, including Minnesota. To gain the additional assistance you need to help your case, submit your information using the form on this page so we can begin the process.
Our attorneys can also provide appellate brief writing services for the Federal Courts of Appeal, Minnesota Courts of Appeal, the Minnesota Supreme Court, and the United States Supreme Court. If needed, we also offer appellate brief compliance review and filing through The Lex Group. With a wide range of legal writing services, we should be able to find a great fit for your specific case.
Legal Memoranda
The National Legal Research Group can assist with objective legal memoranda for case evaluation, trial and appellate preparation, strategic planning, or any other purpose prior to or in support of litigation or transactional analysis. We provide our attorney-clients with Adversarial Memoranda, Advocacy Memorandum, Objective Memoranda, or Memoranda in Support of Motions. We also offer 1 free hour of legal research for any new clients that qualify.
Legal Document Review
Reviewing legal documents for your case is a critical, yet time consuming tasks. Let our experienced team of attorneys reduce your workload by assisting in this process. We can save you valuable time on this process so you can better predict costs and meet your important deadlines. We deliver the highest quality legal document review services at an affordable price, no matter what size law firm.
Pleadings and Discovery
Our specialized legal research attorneys have helped clients in every state and federal court, including Minnesota. Our team can review your case to prepare pleadings for complaints, motion to dismiss, motion for summary judgement, motion to compel, motion in limine, motion to strike, and more.
NLRG can also assist in cases ranging from complex multidistrict litigation, to relatively simple state court proceedings, with the following discovery-related services: deposition summaries, requests for production, interrogatories, motions to compel discover, requests for admissions, and preparation for depositions.
Telephone and Email Reports
For a more cost-effective option, we can provide you with telephone and email reports. When a written product is not required, this service is a great alternative to still receive our legal research expertise and analysis of legal issues. Contact our team to learn if this may be the right option for your case.
Testimonials:

"I could not be happier with the end product [petition for rehearing and rehearing en banc]. I again want to thank you for a job well done and your professionalism."
—Wayne P. Smith
"I was very satisfied with the research memorandum which Alistair [Edwards] prepared. He did an excellent job analyzing the issues and completed the project ahead of schedule. His work is most appreciated. "
—P. Gerald Cody

"As always, Tim [Snider] did a wonderful job, and he performed the work much sooner than he estimated. He understood the facts and issues without my having to provide him with a large set of documents or explanations."
—David L. Cover