Missouri Legal Research Services for Attorneys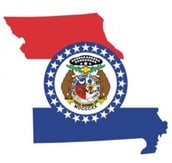 Founded in 1969, The National Legal Research Group provides solo practitioners, corporate counsel, large firms, and all other attorneys with quality legal research and writing services.
Our team of attorneys has assisted over 50,000 attorneys nationwide on over 170,000 projects, including cases specific to Missouri legal research. NLRG research attorneys average 20 years of experience per attorney, specialized by area of law, and are all graduates of top U.S. law schools.


---
Are You An Attorney in Need of Help With a Case?
Contact Our Research Attorneys Now.
Submit your case using the form on this page
---
Missouri Legal Research Services
Pleading and Discovery
With cases ranging from complex multidistrict litigation to relatively simple state court proceedings, our attorneys have assisted our attorney-clients with the following discovery-related services: deposition summaries, requests for production, interrogatories, motions to compel discovery, requests for admissions, and preparation for depositions.
NLRG has prepared pleadings in every state and federal court since 1969, including Missouri state courts. We can prepare pleadings for motions for summary judgment, complaints, motions to compel, motions to dismiss, motions to strike, and more.
Legal Memoranda
We can provide you with objective legal memoranda for case evaluation, trial and appellate preparation, strategic planning, or any other purpose prior to or in support of litigation or transactional analysis. We can assist with Advocacy Memoranda, Adversarial Memoranda, Objective Memoranda, or Memoranda in Support of Motions.
Legal Document Review
To help you save time and money, our team of experienced attorneys can complete your legal document review process. This can help you save a great deal of time to predict costs upfront and meet important deadlines. Our attorneys deliver only the highest quality legal document review services.

Apellate Briefs and Trial Briefs
NLRG's Missouri law research attorneys have many years of experience as legal writers. We have prepared briefs in every state and federal court, including Missouri state courts. Our group of legal research and writing attorneys can provide appellate brief writing services for Missouri Courts of Appeal, the Missouri Supreme Court, Federal Courts of Appeal, and the United States Supreme Court. We also offer the service of appellate brief compliance review and filing through The Lex Group. If you are needing additional legal writing services to help you with your case, please submit your case information using the form on this page. Our attorneys are more than happy to review the details of your case and discuss in detail how we may be able to assist you.
Email and Telephone Reports
The National Legal Research group also provides cost-effective email and telephone reports, when you do not need a written product. If you are simply needing access to our expert analysis of legal issues, this may be the best option for you and your firm. Contact us today to discuss this option in more detail with one of our legal research attorneys.
Our team of expert attorneys is standing by to discuss your case in more detail and offer our legal research and writing services. We are specialized by area of law and have a wealth of knowledge for many legal issues. Contact us now to learn more about how we can help you win your case.


Testimonials:
"I am extremely pleased with the quality and timeliness of Charlene Hicks's report."
—Gary V. Cover, Clinton, MO


"I am completely satisfied with the service I received and I plan to use your services again."
—Richard P. Edgington III, Kennet, MO

"Thank you for your very prompt response to my research request."
—Armeta D. Cotten, St. Louis, MO