Nebraska Legal Research Services for Attorneys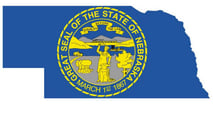 The National Legal Research Group founded the legal research industry in 1969 with the goal of helping solo practitioners, corporate counsel, large firms, and other attorneys with their legal research and writing needs. Our team of expert attorneys average over 20 years of experience each and are specialized by area of law. We have worked with over 50,000 attorneys over the years on a wide range of cases in every state, including Nebraska. If you are needing extra legal research and legal writing to help you win your case, contact our attorneys today to learn more about how we can help you.
---
Are You An Attorney in Need of Help With a Case?
Contact Our Research Attorneys Now.
Submit your case using the form on this page
---
Nebraska Legal Research Services
Trial and Appellate Briefs
Not only are our attorneys highly experienced in legal research, we are also expert legal writers. NLRG has prepared briefs in every state and federal court, including Nebraska state courts.
The National Legal Research group provides our attorney-clients with appellate brief writing services for Federal Courts of Appeal, Nebraska Courts of Appeal, the Nebraska Supreme Court, and the United States Supreme Court. In addition, we can offer you appellate brief compliance review and filing through The Lex Group.
Pleadings and Discovery
The National Legal Research group has helped our attorney-clients with pleadings in every state and federal court since 1969, including Nebraska. We can prepare motions to dismiss and responses thereto, motions to strike, motions to compel, motions for attorney's fees, motions to quash service and service of process, and more.
In cases ranging from complex multidistrict litigation to relatively simple state court proceedings, the National Legal Research Group's attorneys have assisted our attorney-clients with the following discovery-related services: interrogatories, requests for production, motions to compel discovery, deposition summaries, requests for admissions, and preparation for depositions. To learn more about how we can help you with your case, please complete the form on this page or call us directly today.

Telephone or Email Reports
If you are not needing a written product, our service of providing telephone or email reports may be a better fit for you and your case. This allows you to gain access to our expert analysis of legal issues and legal research expertise, but at a more affordable overall cost. To learn if this is the right option for you, contact our team to discuss this service in more detail.
Legal Document Review
To help you streamline the lengthy process of legal document review, consider outsourcing this task to our expert team of attorneys. We deliver only the highest quality legal document review services to help you free up more time for other areas of your case and better meet your deadlines. Contact us now to learn more about this service.
Legal Memoranda
NLRG can help you with objective legal memoranda for case evaluation, trial and appellate preparation, strategic planning, or any other purpose prior to or in support of litigation or transactional analysis. We can assist with Objective Memoranda, Advocacy Memorandum, Adversarial Memoranda, or Memoranda in Support of Motions.

To help you gain a competitive edge with your case, consider outsourcing your legal research and writing to a team of experienced attorneys. We pride ourselves on efficiency, effectiveness, and affordability. Since we were founded in 1969, we have helped over 50,000 attorneys, and we would be more than happy to help you as well. Contact us today to discuss your case.


Testimonials:
"I've used National Legal Research several times in the past, and, once again, am extremely satisfied. Paul Ferrer was magnificent!"
—Armand A. Korzenik


"I was very satisfied with the research memorandum which Alistair [Edwards] prepared. He did an excellent job analyzing the issues and completed the project ahead of schedule. His work is most appreciated. "
—P. Gerald Cody


"Ms. Hemenway was courteous, well informed on the subject matter, quick to understand what I needed and very timely in her response. I was completely satisfied."
—Benjamin D. Rogers