New Jersey Legal Research Services for Attorneys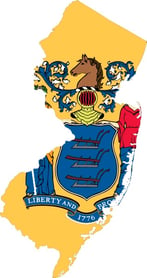 Founded in 1969, The National Legal Research Group provides high-quality, expert legal research and writing to solo practitioners, corporate counsel, large firms, and all other attorneys.
Since our founding, our team of attorneys has helped more than 50,000 attorneys nationwide on over 170,000 projects; we have worked on over 2,700 projects each year, including cases specific to New Jersey legal research. Our team includes legal research attorneys with an average of 20 years of experience each, specialized by area of law.
---
Are You an Attorney in Need of Help With a Case?
Contact Our Research Attorneys Now.
Submit your case using the form on this page.

---
New Jersey Legal Research Services


Legal Memoranda
Our legal research attorneys frequently prepare unbiased legal memoranda for case evaluation, trial and appellate preparation, litigation, or transactional analysis. NLRG attorneys assist with preparing persuasive legal memoranda complete with all of the relevant legal facts and arguments, binding authorities and citations.
Pleadings and Discovery
Since 1969 attorneys have been relying on The National Legal Research Group for support with pleadings in every state and federal court, including New Jersey. We prepare pleadings and responses thereto, post and pre-trial motions, motions to quash, motions to preclude, motions to stay, and a wide variety of other legal motions.
Our team of expert attorneys have assisted our clients with numerous discovery-related services. Our involvement has ranged from relatively straightforward state court proceedings to intricate multidistrict litigation, providing discovery services such as:
Interrogatories

Deposition preparation

Requests for production

Deposition summaries

Motions to compel discovery

Requests for admissions
Legal Document Review
No matter what stage of the litigation process your case is in, our team of attorneys at the National Legal Research Group are ready to step in and assist with your document review needs. We regularly help our clients save hours of time by reviewing numerous documents quickly and predicting upfront costs so that your deadlines are met at a price that is affordable. Our licensed attorneys are widely known for preparing and delivering some of the most detailed, highest-quality legal document review services available.
Appellate and Trial Briefs
Our experienced team of legal research and writing attorneys can provide state and federal court compliant briefs, complete with all of the necessary legal arguments and components. We've provided appellate brief writing services for: Federal Courts of Appeal, New Jersey Appellate Courts, the New Jersey Supreme Court, and the United States Supreme Court. Through The Lex Group, NLRG is also able to offer appellate brief compliance review and filing services, for added assurance that your brief meets all jurisdictional requirements and guidelines.
Our New Jersey legal research attorneys also excel as proficient and detailed technical legal writing experts. With an average of over 20 years of experience per attorney, we boast a wealth of knowledge in preparing briefs in every state and federal court, including New Jersey state courts. Our group of attorneys are ready to provide the extensive legal research and writing for your trial briefs, to give you the added edge you need to increase your chances of winning your case.
Telephone or Email Reports
Receiving your reports through telephone or email provides you with access to the legal research expertise of our attorneys for professional analysis of legal issues when a written product is not critical. Our telephone or email report service also provides a frugal alternative to some of our more extensive services.
If you need additional help with your case, contact our legal research attorneys today!
Testimonials:
"It was a pleasure working with your firm. The attorney understood the issues and was able to incorporate facts into a superb legal argument."
—Lorraine Teleky-Petrella, Hackensack, NJ


"The volume of materials you sent me is so substantial, that it will take days to navigate it... Working within the confines of a limited budget and significant time restraint, you were nonetheless able to offer me some direction to guide my case strategy, bolstered by more than sufficient array of case law in support... In addition, I appreciate your generosity in taking the time to guide me through those key case holdings... Whatever the outcome,... I am far better educated and prepared as a result."
—Geoffrey L. Steiert, Voorhees, NJ


"As usual, Alfred Shackelford did a superb job. Your firm is apparently ready 24/7 to turn out legal brief writing and research. I couldn't ask for a better partner."
—Arthur Ballen, Cherry Hill, NJ


"I'm very pleased with the result of Anne Hemenway's research. I now know what must be proven.

—Martin Burger, Palisades Park, NJ


"Suzanne Bailey is great to deal with - a truly smart lawyer. Terrific job in all respects."
—Paul Shalita, Trenton, NJ