New Mexico Legal Research Services for Attorneys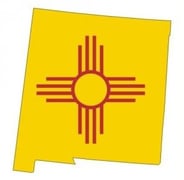 Our team of expert legal research and writing attorneys has provided services for attorneys nationwide, including New Mexico. The National Legal Research Group's attorneys average over 20 years of experience each , and are specialized by area of law to ensure you are matched with the correct area of expertise for your case. Since we were founded in 1969, we have helped over 50,000 attorneys on a wide range of cases, and we can help you too. Contact our team today to discuss your case in detail with our attorneys.
---
New Mexico Legal Research Attorney Spotlight:


Senior Research Attorney Anne Hemenway
B.A., Harvard University, 1979, Cum Laude. J.D., Case Western Reserve University School of Law, 1985. Member, New Mexico Bar. Anne practiced commercial law for five years at the law firm of Montgomery & Andrews in Santa Fe, New Mexico. She has been with NLRG since 1990 and specializes in Bankruptcy, Creditors' Rights, Commercial Contracts, Church Law, and other issues involving commercial litigation and consumer protection issues, including issues arising under the U.C.C., Carmack Amendment disputes, employment contract disputes, and issues arising under federal and state consumer protection statutes. Read Full Bio

---
New Mexico Legal Research Services



Pleadings and Discovery
We pride ourselves on efficiency, effectiveness, and affordability of legal research and writing services. Our team has helped our attorney-clients with pleadings in every state and federal court since 1969, including New Mexico. We can assist you with motions in limine, motions to quash service and service of process, counterclaims and replies, notice of removal and motions to remand, and more.
For many years, our attorneys have been helping our attorney-clients with a wide variety of cases. In cases ranging from complex multidistrict litigation to relatively simple state court proceedings, NLRG's attorneys have helped our attorney-clients with the following discovery-related services: requests for production, interrogatories, deposition summaries, requests for admissions, motions to compel discovery, and preparation for depositions. Contact us using the form on this page to learn more about how we can help you win your case.
Trial and Appellate Briefs
On an annual basis, we complete a significant amount of legal research, and legal writing projects for our attorney-clients. We have prepared briefs in every state and federal court, including New Mexico state courts. To gain the competitive edge to help win your case, contact us to learn more about our services.
In addition, we can provide appellate brief writing services for Federal Courts of Appeal, New Mexico Courts of Appeal, the New Mexico Supreme Court, and the United States Supreme Court. We also offer the service of appellate brief compliance review and filing through The Lex Group.
Legal Memoranda
Our expert team of attorneys can provide you with objective legal memoranda for case evaluation, trial and appellate preparation, strategic planning, or any other purpose prior to or in support of litigation or transactional analysis. We can assist with Memoranda in Support of Motions, Advocacy Memorandum, Objective Memoranda, Adversarial Memoranda. We also offer one free hour of legal research for new clients. Contact us today to learn more.

Legal Document Review
To help streamline the time-consuming process of legal document review, our experienced attorneys can help with this process. We provide high-quality legal document review services to help you free up more time for your case. This can help you meet your deadlines and more accurately predict upfront costs.
Telephone or Email Reports
If you need additional services to help your case, but a written product is not required, we can provide you with telephone and email reports. This option allows for access to our expert analysis of legal issues, but at a more cost-effective option that may work best for some cases. Contact our team of attorneys to learn if this option is a good fit for you.

If you are considering bringing on extra help for your case, consider The National Legal Research Group for your legal research and writing needs. Your work will be completed by our attorney team, each graduated from top U.S. law schools, averaging over 20 years of experience each, and specialized by area of law. Not all legal research firms can provide that level of experience and expertise to help with your case. Contact us today, we would be happy to help you!
Testimonials:
"[Jeremy Taylor's] work product constitutes legal research and brief writing to the highest degree of excellence."
—Val Jolley, Farmington, NM