New York Legal Research Services for Attorneys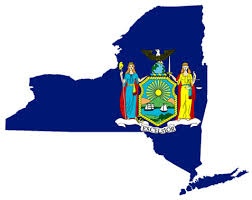 The National Legal Research Group founded the legal research industry in 1969 to provide solo practitioners, corporate counsel, large firms, and all other attorneys with quality research, writing, and expertise.
We have assisted more than 50,000 attorneys nationwide on over 170,000 projects; we have worked on over 2,700 projects each year, including cases specific to New York legal research. Our team includes specialized legal research attorneys, with an average of 20 years of experience per attorney.
---
New York Legal Research Attorney Spotlight: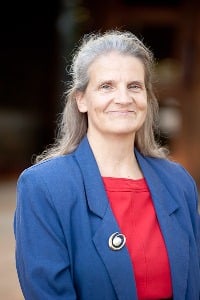 Senior Research Attorney Suzanne L. Bailey
B.A., University of Virginia, 1980. J.D., University of Detroit School of Law, 1983. Member, Michigan, New York, & Virginia Bars. Prior to joining our firm, Suzanne served as a Law Clerk to The Honorable Stewart A. Newblatt, United States District Court for the Eastern District of Michigan, from 1983 to 1985. She left Michigan for New York, & from 1985 to 1990 she was an Assistant Corporation Counsel, promoted to a Deputy Chief Assistant Corporation Counsel, with the New York City Law Department, General Litigation Division, litigating in the state & federal trial courts of New York City. Read Full Bio
---
New York Legal Research Services


Appellate and Trial Briefs
Our experienced team of legal research and writing attorneys can provide appellate brief writing services for Federal Courts of Appeal, New York Court of Appeal, New York Supreme Court, and the United States Supreme Court. Through The Lex Group, we also offer appellate brief compliance review and filing.
Our New York law research attorneys are also highly skilled legal writers. We have years of experience preparing briefs in every state and federal court, including New York state courts. Our team of attorneys is ready to provide the exceptional legal research and writing for your trial briefs to help you get the competitive edge needed to help you win your case.
Legal Memoranda
Our legal research attorneys can prepare unbiased legal memoranda for case evaluation, trial and appellate preparation, or any other purpose prior to or in support of litigation or transactional analysis. NLRG can assist with preparing persuasive legal memoranda including all of the relevant legal arguments, binding authorities, and citations to ensure acceptance into the courtroom.
Telephone or Email Reports
Receiving your reports through telephone or email provides you with access to the legal research expertise of our attorneys for expert analysis of legal issues when a written product is not essential. This provides a more affordable option to some of our legal services for attorneys.
Pleadings and Discovery
Clients have been depending on The National Legal Research Group since 1969 for assistance with pleadings in every state and federal court, including New York. We can prepare pleadings and responses for complaints, pre and post-trial motions, motions in limine, motions for summary judgement, motions to compel, motions to dismiss, and a vast variety of other legal pleadings.
From relatively simple state court proceedings to intricate multidistrict litigation, our team of expert attorneys have assisted our attorney-clients with many discovery-related services such as: the preparation of interrogatories, deposition preparation, requests for production, deposition summaries, motion to compel discovery, and requests for admissions.
Legal Document Review
NLRG can step in to assist with your document review at any time, during any stage of litigation. We help our clients save hours of time by reviewing many documents at a greater speed, and predicting upfront costs to meet deadlines at a price that won't break the bank. Our licensed attorneys are widely known for delivering some of the highest-quality legal document review services available.
Making the decision to outsource your legal writing and review needs should be easy. Go with a group of experts that have provided close to 50 years of dynamic legal writing and research services to the legal community. Let NLRG serve as an asset in helping to ease your workload, meet your deadlines and regain control of your busy schedule.


Testimonials:
"I was very pleased with the quality of the work product, the responsiveness of the attorney and her professionalism."

- Rita Merino Hager, Niagra Falls, NY


"Service was prompt, efficient, and exactly what I needed."
- Frederic S. Newman, New York, NY


"Jeremy supplied an outstanding brief done well in advance of deadline!"
- Philip A. Thielman, Buffalo, NY


"The responsiveness was excellent. Mr. Pettit's Memorandum is better than expected. His professionalism in getting the facts and dealing with my support staff was superlative. I would recommend his services to any attorney who needs 'fresh eyes' on an issue."
-Harry M. Scaramella, New Hartford, NY


"Once again, Jeremy Taylor came through in the middle of a trial, overnight, and hit the issue squarely! Thanks!"
- Harry H. Kutner Jr., Mineola, NY