Ohio Legal Reseach Services for Attorneys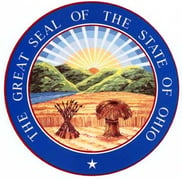 The National Legal Research Group was founded in 1969 to provide solo practitioners, corporate counsel, large firms, and all other attorneys with quality research, writing, and expertise.
Over the years, NLRG has assisted more than 50,000 attorneys nationwide on over 170,000 projects, including cases specific to Ohio legal research. Our team includes specialized legal research attorneys, all graduates of top law schools, with an average of 20 years of experience per attorney.
---
Ohio Legal Research Attorney Spotlight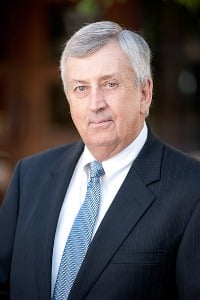 Senior Research Attorney Steve Hart
B.A., Bowling Green University, 1969. J.D., University of Toledo, 1973, where he was Case and Comment Editor of the Law Review. Member, Virginia Bar. Steve joined NLRG in 1973, specializing in Criminal Law and Environmental Law. He has been a speaker for the ABA Annual Meeting, Criminal Law Section, and is the principal author of The Relationship of Environmental and Historic Preservation Laws to the Surface Mining Act, a study done for the EPA.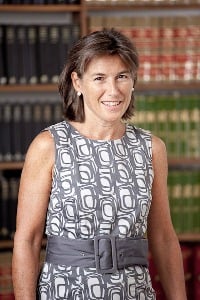 Senior Research Attorney Anne B. Hemenway
B.A., Harvard University, 1979, Cum Laude. J.D., Case Western Reserve University School of Law, 1985. Member, New Mexico Bar. Anne practiced commercial law for five years at the law firm of Montgomery & Andrews in Santa Fe, New Mexico. She has been with NLRG since 1990 and specializes in Bankruptcy, Creditors' Rights, Commercial Contracts, Church Law, and other issues involving commercial litigation and consumer protection issues, including issues arising under the U.C.C., Carmack Amendment disputes, and employment contract disputes.
Read Full Bio

---
Ohio Legal Research Services


Appellate and Trial Briefs
Our experienced team of legal research and writing attorneys can provide appellate brief writing services for:
Federal Courts of Appeal

Ohio Courts of Appeal

Ohio Supreme Court

United States Supreme Court
Through the The Lex Group, NLRG is also able to offer appellate brief compliance review and filing services.
Our Ohio law research attorneys also excel as proficient and detailed technical legal writers. We boast years of experience preparing briefs in every state and federal court, including Ohio state courts. Our group of attorneys are ready to provide the incomparable legal research and writing for your trial briefs, to help you get the edge you need to help you win your case.
Legal Memoranda
Our legal research attorneys can prepare unbiased legal memorandum for case evaluation, trial and appellate preparation, or any other purpose prior to or in support of litigation or transactional analysis. NLRG can also assist with preparing persuasive legal memoranda including all of the relevant legal facts, binding authorities, and citations.
Telephone or Email Reports
Receiving your reports through telephone or email provides you with access to the legal research expertise of our attorneys for expert analysis of legal issues when a written product is not essential and provides a cost-effective alternative to some of our more expansive product packages. Contact our attorneys to discuss if this may be the right option for you.
Pleadings and Discovery
NLRG has been providing our attorney-clients assistance with pleadings in every state and federal court, including Ohio, for many years. We prepare pleadings and responses for complaints, pre and post-trial motions, motions for summary judgement, motions to compel, motions to dismiss, and wide variety of other legal motions.
Ranging from relatively straightforward state court proceedings to intricate multidistrict litigation, our team of expert attorneys have assisted our attorney-clients with numerous discovery-related services such as:
Interrogatories

Deposition preparation

Requests for production

Deposition summaries

Motions to compel discovery

Requests for admissions
Legal Document Review
NLRG can help you with your document review at any time, during any stage of the litigation process. We help our clients save time by reviewing many documents at a greater speed, and predicting upfront costs to meet deadlines at an affordable price. Our licensed attorneys can deliver high-quality legal document review services for any size law firm and solo-practitioners.
Making the decision to outsource your legal writing and review needs shouldn't be difficult. Choose a group of experts that have provided close to 50 years of dynamic legal writing and research services to the legal community. Let NLRG serve as a partner in helping to ease your workload, meet your deadlines, and regain control of your busy schedule.


Testimonials:
"I had a certain theory on which I desired to proceed. Brad [Pettit] picked this up and I was very pleased with the flow of the brief and the manner in which the issues were addressed."
—Richard Eisenberg, Lyndhurst, OH
"Your attorneys were very helpful, professional and prompt in their responses. I sincerely appreciate the services provided to me."
—Dharminder L. Kampani, Cleveland, OH

"As usual, your work product was excellent and very informative."
—Mark D. Okey, Canton, OH

"You provided us with comments and opinions that were most helpful."
—Sandy A. DiFiore, Akron, OH