Oklahoma Legal Research Services for Attorneys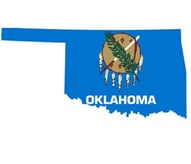 NLRG has been providing legal research and writing services for attorneys since 1969. Our team is comprised of specialized legal research attorneys, averaging 20 years of experience each, and graduating from top law schools.
Over the years, we have assisted over 50,000 attorneys nationwide on over 170,000 projects, including those related to Oklahoma legal research. We can help law firms of any size - large firms, solo practitioners, corporate counsel, and any other attorney that is needing additional legal research expertise to help them with their case.


---
Are You An Attorney in Need of Help With a Case?
Contact Our Research Attorneys Now.
Submit your case using the form on this page.


---
Oklahoma Legal Research Services
Trial and Appellate Briefs
The National Legal Research Group has provided attorneys with appellate brief writing services for Oklahoma Courts of Appeal, the Oklahoma Supreme Court, Federal Courts of Appeal, and the United States Supreme Court. Our services also offer appellate brief compliance review and filing through The Lex Group
Our team of Oklahoma law research attorneys also have a wealth of knowledge and experience as legal writers. We have prepared briefs in every state and federal court, including Oklahoma state courts. If you are needing extra assistance with your case, submit your information using the form on this page for our team to review your case and discuss how we can help.
Legal Document Review
Reviewing legal documents for your case can be an overwhelming and time-consuming task that takes valuable time and resources away from other important work. Our team can assist you with the process to help free up your time, help you predict costs upfront, and better meet your deadlines. We deliver only the highest quality of legal document review services so you can focus on other tasks needed for your case.
Legal Memoranda
Since 1969 we have assisted many attorneys with a wide range of cases. Our attorneys can provide you with trial and appellate preparation, strategic planning, objective legal memoranda for case evaluation, or any other purpose prior to or in support of litigation or transactional analysis. Our team can also help you with Advocacy Memorandum, Adversarial Memoranda, Objective Memoranda, or Memoranda in Support of Motions.
Pleadings and Discovery
Our attorneys have years of experience completing various projects in many different areas of law. In cases ranging from complex multidistrict litigation to relatively simple state court proceedings, NLRG's attorneys have helped with the following discovery-related services: deposition summaries, requests for production, requests for admissions, motions to compel discover, interrogatories, and preparation for depositions.
The National Legal Research group has assisted our attorney-clients with pleadings in every state and federal court since 1969, including Oklahoma. We can prepare pleadings for complaints, motion in limine, motion for summary judgement, motion to compel, motion to strike, motion to dismiss, and more.
Telephone or Email Reports
If you are on a stricter budget, or a written product is not necessary, we provide telephone and email reports as a service for attorneys. This allows you to enjoy the same access to our legal research expertise for expert analysis of legal issues. To discuss the option in more detail with our team, please submit your information using the form on this page. Our staff would be more than happy to assist you.
Testimonials:
"Mr. Witt understood my problem and addressed it very thoroughly and professionally. My client and I were very satisfied."
Ben T. Benedum, Norman, OK


"Research was very thorough given the limitations dictated. Very pleased as usual with your service."

F. Douglas Shirley, Watonga, OK