Washington Legal Research Services for Attorneys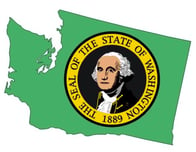 The National Legal Research Group founded the legal research industry in 1969 to provide solo practitioners, large firms, corporate counsel, and all other attorneys with quality research, writing, and expertise. Our services include trial and appellate briefs, memoranda, motions, pleadings, and multi-state surveys, as well as additional legal research and writing related services.

NLRG is proud to have assisted more than 50,000 attorneys nationwide on over 170,000 projects; typically averaging 2,700 projects each year, including cases specific to Washington legal research. Our team includes specialized legal research attorneys, with an average of 20 years of experience per attorney, all graduates of top law schools.
---
Washington Legal Research Attorney Spotlight: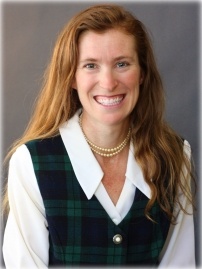 Senior Research Attorney Lori Stich
Senior Research Attorney Lori Stich A.B., Ripon College, 1991. J.D., Emory University Law School, 1994, where she was the Managing Editor of the Emory International Law Review and a Dean's Fellow Writing/Teaching Assistant. Member, Colorado, Georgia, Hawaii, Michigan, Minnesota, Oregon, Texas, and Washington Bars. Areas of specialty include appellate & employment litigation, commercial & residential real estate litigation, medical & legal malpractice, complex products liability. Read Full Bio
Senior Research Attorney Anne E. Melley
J.D., University of Miami, 1986. L.L.M., Temple University, 1988. Member, Washington State Bar. Anne has worked for NLRG from 1989 to 2005, and from February 2007 to the present. She has also been a law clerk for judges on the Washington Court of Appeals and was in private practice in Seattle, practicing appellate law.
---
Washington Legal Research Services
Discovery and Pleadings
From relatively simple state court proceedings to cases ranging from complex multidistrict litigation, our team of expert attorneys has assisted our attorney-clients with many discovery-related services such as: the preparation of interrogatories, deposition preparation, requests for production, deposition summaries, motions to compel discovery, and requests for admissions.
Clients have been depending on The National Legal Research Group since 1969 for assistance with pleadings in every state and federal court, including Washington. We can prepare pleadings and responded for complaints, pretrial motions, motions to stay, motions for summary judgement, motions for default judgements, motions to strike, and a vast variety of other legal pleadings.
Appellate and Trial Briefs
Our expert team of legal research and writing attorneys can provide appellate brief writing services for Federal Courts of Appeal, Washington Courts of Appeal, the Washington Supreme Court, and the United States Supreme Court. Through The Lex Group, we can also offer appellate brief compliance review and filing.
Our Washington law research attorneys are also highly skilled legal writers. We have prepared briefs in every state and federal court, including Washington state courts. Our team of attorneys can provide the additional legal research and writing for your trial briefs to help you get the competitive edge needed to help you win your case.
Legal Memoranda
Our legal research attorneys can provide you with unbiased legal memoranda for case evaluation, trial and appellate preparation, strategic planning or any other purpose prior to or in support of litigation or transactional analysis. NLRG can assist with preparing persuasive legal memoranda complete with the applicable legal arguments, binding authorities, and citations to ensure acceptance into the courtroom.
Legal Document Review
No matter what stage of litigation your case is in, we can step in to streamline your document review at any time. We help our clients save valuable time by reviewing more documents at a greater speed and predicting upfront costs to meet deadlines at an affordable price. Our licensed attorneys are known for delivering some of the highest-quality legal document review services available.
Telephone or Email Reports
Receiving your reports through telephone or email provides you with access to the legal research expertise of our attorneys for expert analysis of legal issues when a written product is not essential.
Let NLRG serve as an asset in helping to ease your workload, meet your deadlines and take back control of your schedule. Contact our team today to see how we can help you with your case.
Testimonials:
"Very impressive memoranda! By the way, some of the ancient cases [Fred Shackelford] found, one going back to 1910, and your articulation of the factual evidence—all I can say is you are worth every penny we pay you."

—Richard Eymann, Spokane, WA


"Mr. Taylor's report was exactly what I had hoped. Thank you - well done!"
—Kenneth V. Hoffman, Vancouver, WA