California Legal Research Services for Attorneys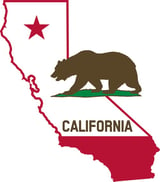 The National Legal Research Group founded the legal research industry in 1969 to provide solo practitioners, corporate counsel, large firms, and all other attorneys with quality research, writing, and expertise.
Over the years, NLRG has assisted more than 50,000 attorneys nationwide on over 170,000 projects; we have worked on over 2,700 projects each year, including cases specific to California legal research. Our team is comprised of specialized legal research attorneys, with an average of 20 years of experience per attorney.
---
California Legal Research Attorney Spotlight: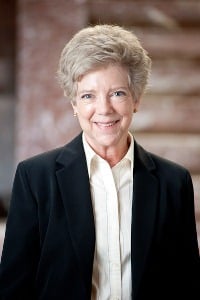 Senior Research Attorney Sandra L. Thomas
Sandra L. Thomas A.A., American College in Paris. B.A., Boston University. J.D., Georgetown University Law Center. Member, California and D.C. Bars. Sandra worked for 12 years as a staff attorney with the California Court of Appeal. While practicing law in California, she was the successful appellate attorney in In re DeJohn B., 84 Cal. App. 4th 100, 100 Cal. Rptr. 2d 649 (4th Dist. 2000). She has also served on the staff of the District of Columbia Law Revision Commission, and operated a private appellate practice in Redlands, California. Read Full Bio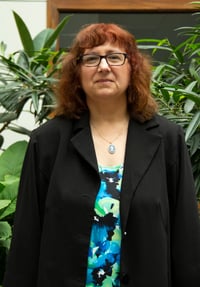 Research Attorney Patricia (Trish) Capps
B.S. Criminal Justice, Niagara University, Niagara, NY, 1984. J.D., California Western School of Law, San Diego, California, 1988. Member, California Bar. During law school, Trish participated in the Phillip Jessup International Moot Court Competition and was a member of the Appellate Advocacy Board. After practicing in San Diego in criminal defense and general civil litigation, Trish joined the Air Force as an Assistant Staff Judge Advocate (JAG). While in the military, Trish worked in various areas: federal labor law, claims, FOIA requests, government contracts, legal national security issues, immigration matters, base operations questions, general federal civil litigation and family law matters for military members and their families. Read Full Bio
---
California Legal Research Services




Appellate Briefs
Our team of legal research and writing attorneys can provide appellate brief writing services for Federal Courts of Appeal, California Court of Appeal, California Supreme Court, and the United States Supreme Court. We also offer appellate brief compliance review and filing through The Lex Group.
Trial Briefs
Our California legal research attorneys are highly experienced legal writers. We have prepared briefs in every state and federal court, including California state courts. Our team of attorneys can provide the additional legal research and writing for trial briefs so you get the competitive edge needed to help you win your case.
Legal Memoranda
Our legal research attorneys can provide you with objective legal memorandum for case evaluation, trial and appellate preparation, strategic planning or any other purpose prior to or in support of litigation or transactional analysis. We can assist with Objective Memoranda, Advocacy Memorandum, Adversarial Memorandum, Memorandum in Support of Motion, Summary or Outline Memorandum, Memorandum Letter, or Memorandum of Law.
Telephone or Email Reports
Cost-effective telephone or email reports give you access to the legal research expertise of our attorneys for expert analysis of legal issues when a written product is not required.
Pleadings
The National Legal Research Group has assisted our clients with pleadings in every state and federal court since 1969, including California. We can prepare pleadings for complaints, motion to compel, motion in limine, motion for summary judgement, motion to dismiss, motion to strike, and other legal pleadings.
Discovery
In cases ranging from complex multidistrict litigation to relatively simple state court proceedings, our team of highly skilled attorneys have assisted our attorney-clients with the following discovery-related services: requests for production, deposition summaries, motion to compel discovery, interrogatories, requests for admissions, and preparation for depositions.
Legal Document Review
We can streamline your document review process at any stage of litigation. We help our clients save time by reviewing more documents at a greater speed, and predict costs upfront to meet deadlines. Our licensed attorneys deliver the highest-quality legal document review services.
Testimonials:
"I have always found your services to be very professional and thorough. Your staff could not be more cooperative and helpful. I have a great peace of mind by just knowing that you are there when I need you."
—Lemuel M. Summey, Los Altos, CA


"You provide all the services I require. As usual, the services of Brett R. Turner were excellent. He always deserves a 10+."
—O.A. John Goth, Menlo Park, CA


"I appreciated receiving a written analysis even though the quoted fee only covered a phone report. Thank you for your prompt service.."
—John B. Murdock, Santa Monica, CA


"Am always very satisfied with the research. I have no hesitation in giving you a call when I need research done."
—Carlena L. Tapella, Sacramento, CA

"Always great, have never been disappointed. I am always satisfied with the results I am provided. They meet my expectations and directions precisely."

—Arthur O. Armstrong, Los Angeles, CA