United States employees may be covered by labor laws on either a state or federal level, and often both. Because of the numerous gray areas encompassed, we often hear from employment law and labor law attorneys requesting assistance in sorting through the many details that come with each individual employment law case.
The National Legal Research Group has decades of experience providing legal research assistance and compliant human resource documents for the following sub-sections of employment and labor law:
Wages and hours

Wrongful termination

Workplace safety

Workers' compensation claims

The Family and Medical Leave Act

Veterans preference

Unions and union member regulations

Employee benefits

Business closings and layoffs

Garnishment of wages

Discrimination and harassment (Title VII, ADA, ADEA)

Youth labor laws
---
Are You An Attorney in Need of Help With a Case?
Contact Our Research Attorneys Now.
Submit your case using the form on this page
---
The National Legal Research Group boasts a fully-trained team of research attorneys, well versed not only in employment law and labor law research, but also in providing quality materials for businesses and human resource departments relating to employment policy review, compliance, and more. Information on NLRG's additional employment and labor law services can be found here.


Wrongful Termination Laws
NLRG frequently receives inquiries from our attorney-clients regarding an employee who has been terminated in an "at-will state." Many employees believe that an involuntary termination in an at-will state closes the door to any legal action or severance package award.
The National Legal Research Group attorneys have been pleased to aide our attorney clients in providing legal research and compiling documentation to help their clients prove wrongful termination, even in at-will states, for some of the following reasons:
Retaliatory firing in cases of whistleblowing

In retaliation for reporting sexual harassment

Termination because an employee exercised a legal or religious right

Discrimination
Workers' Compensation Laws
The attorneys at NLRG have a long-standing history of serving our attorney-clients with assistance based on workers' compensation law and current rulings from the Department of Labor's Office of Workers' Compensation Programs (OWCP). We've assisted our clients with the necessary legal resources needed to give them a strong chance of winning their workers' compensation case for their clients. With our help, many of our attorney-clients have won seemingly impossible cases, with awards such as:
Wage replacement

Medical treatment

Rehabilitation
NLRG has also had the opportunity to work with and research the laws of several other authorities to provide workers' compensation research and guidance to our attorney clients, as listed below:
Energy Employees Occupational Illness Compensation Program

Federal Employees' Compensation Program

Longshore and Harbor Workers' Compensation Program

Black Lung Benefits Program




Labor Unions
Unions serve a significant role in many industries today, but many businesses are uncertain of their particular requirements and legal obligations to the union under labor union laws. Labor union influence is constantly evolving and changing, and the exact labor laws that will apply vary by state.
If your client is in a formal labor organization, or is the owner of a business whose employees have formed or joined a labor union, it is vital that you know what labor union laws apply so that you may maintain compliance.
The research attorneys at the National Legal Research Group frequently review updates and revisions to employment and labor laws as well as regulations passed by the following governing bodies of U.S. Employment and Labor laws:
Federal Labor Relations Authority (FLRA)

Department of Labor (DOL)

Mine Safety and Health Administration (MSHA)

Occupational Safety and Health Administration (OSHA)

State Labor Offices

Equal Employment Opportunity Commission (EEOC)
If you require assistance with an employment or labor law case, give the legal professional staff at the National Legal Research Group a call today.
MEET OUR TOP employment and labor Law LEGAL RESEARCH ATTORNEYs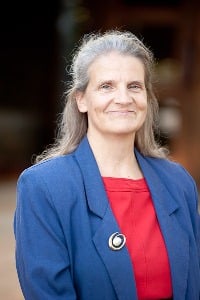 Senior Research Attorney Suzanne Bailey
B.A., University of Virginia, 1980. J.D., University of Detroit School of Law, 1983. Member, Michigan, New York, and Virginia Bars. Prior to joining our firm, Suzanne served as a Law Clerk to The Honorable Stewart A. Newblatt, United States District Court for the Eastern District of Michigan, from 1983 to 1985. She left Michigan for New York, and from 1985 to 1990 she was an Assistant Corporation Counsel, promoted to a Deputy Chief Assistant Corporation Counsel, with the New York City Law Department, General Litigation Division, litigating in the state and federal trial courts of New York City, primarily in the areas of civil rights and employment discrimination. Read Full Bio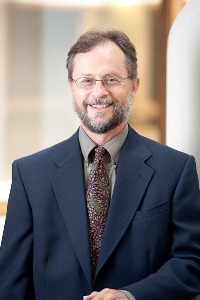 Senior Research Attorney John Stone
B.A., University of Virginia, 1974. J.D., Marshall Wythe School of Law, College of William and Mary, 1978. Member, Virginia Bar. He has been with NLRG since 1978 and specializes in Administrative Law, Civil Rights, Eminent Domain, and Local & State Government. Areas of expertise include police misconduct, constitutional law, including due process, equal protection, and First Amendment cases, inverse condemnation, local and state government cases in the area of tort immunity, school cases involving disciplinary actions against both students and teachers, and many issues involving zoning and land-use permits. Read Full Bio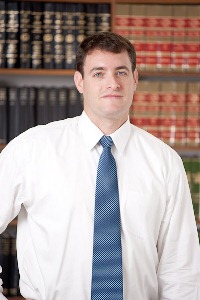 Senior Research Attorney Steven Friedman
B.A., University of Virginia, 1996. J.D., George Mason University Law School, 1999, where he edited the GMU Civil Rights Law Journal. Member, Virginia Bar. Steve joined NLRG in 1999 after having worked for a Northern Virginia law firm. Steve focuses in the areas of Property, Eminent Domain, Local & State Government, Evidence, and Zoning. He has worked extensively in the following areas: foreclosures, real estate contracts, landlord-tenant disputes, easements, Title VII, the Americans with Disabilities Act, the Age Discrimination in Employment Act, and 42 U.S.C. § 1983. In addition, he has authored a number of appellate briefs, including a brief for the Fourth Circuit Court of Appeals in an employment discrimination case, and one for the Louisiana Supreme Court, dealing with attorney misconduct. Read Full Bio