Vermont Legal Research Services for Attorneys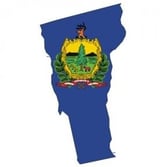 The National Legal Research Group has been providing quality legal research and writing services since 1969. Our services are provided by attorneys, for attorneys. We can help solo practitioners, corporate counsel, large firms, and more. We have worked with over 50,000 attorneys nationwide on over 170,000 projects, including cases specific to Vermont legal research. Our team is comprised of specialized legal research attorneys, with an average of 20 years of experience per attorney. To discuss your case with one of our attorneys, please submit your information using the form here.
---
Vermont Legal Research Attorney Spotlight: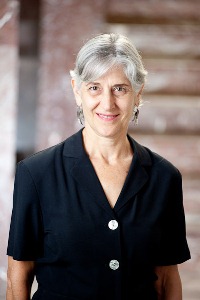 Senior Research Attorney Dora Vivaz
B.S., University of South Carolina, 1966. M.A., Syracuse University, 1969. J.D., Vermont Law School, Magna Cum Laude, 1989, where Dora was published in the Law Review in both her second and third years. Dora concentrates in the areas of public law, including Civil Rights, Constitutional Law, Employment Discrimination, and Local and State Government, including eminent domain and zoning, Property, and Administrative Law, including environmental law and public employment.
Read Full Bio
---
Vermont Legal Research Services
Trial and Appellate Briefs
Not only are our attorneys experienced in legal research, we are also experienced in providing expert legal writing services. We have prepared briefs in every state and federal court, including Vermont state courts.
NLRG attorneys can provide appellate brief writing services for Federal Courts of Appeal, Vermont Courts of Appeal, the Vermont Supreme Court, and the United States Supreme Court. We also offer the service of appellate brief compliance review and filing through The Lex Group.
Legal Document Review
We can provide you with legal document review services to help you save time to focus on other areas of your case. This can help you better meet your deadlines and predict costs upfront. Our expert attorneys are very efficient and affordable.
Telephone or Email Reports
When written products are not needed, The National Legal Research Group can provide you with cost-effective telephone and email reports. This allows the same access to our expert analysis of legal issues, but at a lower overall cost. Contact us today to learn if this may be the best option for your case.
Pleadings and Discovery
Our attorneys have a wide range of experience in various areas of law and cases across the nation. We have prepared pleadings in every state and federal court since 1969, including Vermont. We can prepare motions for attorney's fees, motions to quash service and service of process, motion to strike, answers and affirmative defenses, counterclaims and replies, and more.
In cases ranging from complex multidistrict litigation to relatively simple state court proceedings, our attorneys have helped with the following discovery-related services: motions to compel discovery, interrogatories, requests for production, deposition summaries, requests for admissions, and preparation for depositions.

Legal Memoranda
Our expert attorneys can assist you with objective legal memoranda for case evaluation, trial and appellate preparation, strategic planning, or any other purpose prior to or in support of litigation or transactional analysis. We can prepare Adversarial Memoranda, Memoranda in Support of Motions, Objective Memoranda, and Advocacy Memorandum.

To get the competitive edge to help you with your case, contact our legal research and writing expert attorneys today. We pride ourselves on efficient, effective, and affordable services provided by attorneys, for attorneys. We also offer 1 free hour of legal research for new clients. To learn more about this offer, contact us now.


Testimonials:
"My client's success in the case was due mostly to the research that [Brett Turner and Nicole Prysby] performed for me. There were two demurrers filed by defendant and two separate research projects that you performed. In each case the research was excellent and allowed plaintiff's case to proceed and ultimately led to our success in the case."
—Breckenridge Ingles


"Very impressive memoranda! By the way, some of the ancient cases [Fred Shackelford] found, one going back to 1910, and your articulation of the factual evidence—all I can say is you are worth every penny we pay you."

—Richard Eymann


""I work with many lawyers at your firm; each one has been impressive and responsive."
—Clayborne Chavers