The common thread running through these three subject areas is that regardless of the type of instrument involved or situation which arises, a fiduciary in the form of a trustee, executor or administrator is always involved. Thus, in all three areas, a service which NLRG often provides is one of analyzing a fiduciary's actions as against his duties. This often involves a detailed factual analysis employing the "prudent man" standard for investing and the concept of conflict of interest.
Another common theme, and probably the one which gives rise to most of NLRG's work in this area, is that since wills, trusts and estates are all involved with the passage of property, there are often questions as to who is entitled to what share of the particular property transmitted. Such questions, of course, give rise to the need for analysis of wills and trust language construction problems and the application of the technical rules governing property interests in light of the language used.
---
Are You An Attorney in Need of Help With a Case?
Contact Our Research Attorneys Now.
Submit your case using the form on this page
---
NLRG is often called upon to be an authority to settle questions involving:
The nature of a beneficiary's interest (e.g., fee simple vs. life estate with power to consume)

The requirement that a beneficiary survive to a particular time (such as the need for a remainderman to survive the life tenant) in order to take his/her interest

Technical doctrines such as the Rule in Shelley's Case and the Rule against Perpetuities

The failure of a testator to fully dispose of his property.
In the intestate estates area where there is no language of a testator or trust settlor which needs to be construed, the application of rules of descent and distribution often require a determination as to who qualifies as an heir under a certain set of facts.
Beyond the common themes, each of these areas has its own group of characteristic issues which NLRG commonly encounters.
WILLS
Formalities play an important part in the questions which arise concerning the execution of wills. NLRG often deals with very detailed points as to the testator's signing, proper witnessing, ad the use of holographic wills. The probate proceedings to establish the will often give rise to research of issues such as the testator's competency and undue influence on the testator. In addition, NLRG frequently confronts te following issues:
TRUSTS
While the formal requirements associated with wills are not present in the trust area, certain requirements must still be met in order to establish the existence of a trust. Thus, NLRG often encounters questions such as:
Whether a purported trust instrument manifests abn intent to transfer property

Whether the property comprising the trust property has been sufficiently designated

Whether there has been a sufficient delivery.
Inter vivos trusts, the only topical subdivision here in which the principal character is not deceased, has its own peculiar problems. These basically involve the settlor's retained powers of revocation and modification:
Whether such powers have, in fact, been reserved

If such powers have been reserved, the determination of their nature and duration

The equitable device of the constructive trust.
While breach of fiduciary duty is part of one of the common themes discussed above, the bulk of our work in this area concerns trustees and attempts to surcharge them.
SPECIALTY TRUSTS
While many clients, in creating their trusts, are only concerned with the general aim of providing for future generations, some may have much more specific goals in mind. In light of these goals, a growing number of clients seek "specialty trusts" designed to accomplish the client's specific intentions. Such trusts include:
Travel Trusts: Whether the goal is to ensure future generations can explore their family lineage, expand their cultural understanding and appreciation, or merely visit relatives who have moved abroad, these trusts help clients looking to bequeath something they view as more valuable then objects: experiences.
Incentive Trusts: Clients worried about the habits of future generations may be more inclined toward an incentive trust. Serving as both the carrot and the stick, these trusts can be tailored to reward/encourage specific behavior (e.g. matching business proceeds or personal income) or withhold/discourage (e.g. no payments from trust unless the trustee remains drug/alcohol free).
Heirloom Asset Trusts: For clients with particular assets that they want to remain in the family, these trusts also provide the means to ensure that sufficient funds are set aside to maintain these assets.
Kiss Trusts: Irrevocable savings trusts, these are useful tools for those clients wanting to specify certain ways in which inheritance can be spent. With a minimal gift amount, they also serve as a trust option for clients with less means but no less concern for providing for future generations.
Gun Trusts: Known also as "NFA trusts," these instruments provide more than a means to determine the dispositions of a settlor's firearms. Gun trusts also allow multiple trustees to lawfully possess and use Title III firearms (e.g. short-barreled rifles/shotguns, fully automatic weapons, suppressors/silencers, etc.).
Aside from standard questions which arise in the creation of trusts, these specialty trusts can present unique questions to NLRG, including:
Whether the trust language adequately conveys and protects the settlor's intent

Effect of state and federal regulations on the management and transfer of trust property

For gun trusts, the effect on trust and parties if a settlor, trustee, or beneficiary becomes unable to legally possess firearms
ESTATES
All issues relating to decedents, but which do not involve a particular will or trust instrument, are dealt with under the catch-all Estates category. Common issues dealt with under the heading include:
The passage and ownership of non-probate property such as joint bank accounts and other jointly held assets

"Claims against estates"

A person claiming that he had an oral agreement to provide the decedent with services in return or payment, which payment was not made.
These questions give rise to issues involving:
The statute of limitations

Statute of Frauds

Contracts to make a will

Quantum meruit

Rights of a surviving spouse (often in the context of an election against a will).
MEET OUR TOP Wills, Trusts, Estates law LEGAL RESEARCH ATTORNEYs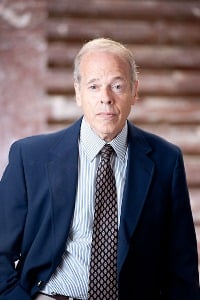 Senior Research Attorney James Witt
B.A., Hamilton College, 1964. J.D., University of Connecticut Law School, 1968. L.L.M., Tax, George Washington University, 1971. Member, D.C. Bar. Prior to joining NLRG in 1974, Jim was in private practice in the District of Columbia. He specializes in Tax Law and Estates, Trusts, and Wills. He has worked on numerous cases involving federal estate tax includability issues, contracts to make wills, resulting and constructive trusts, and the cy pres doctrine.
Read Full Bio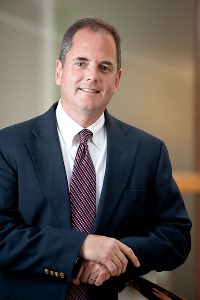 Senior Research Attorney Brad Pettit
B.A., Denison University, 1982. M.B.A., University of Pittsburgh, 1984. J.D., University of Pittsburgh, 1986. Member, Florida Bar. With NLRG, Brad has concentrated on Tax (income, estate, gift, sales and use, estate planning) and Property (real and personal). As a member of the Business Law Team, he has handled cases involving contracts, commercial law (including U.C.C.), and corporate law. He has prepared numerous court-ready trial and appellate briefs to federal and state courts, legal memoranda, pleadings, wills, and trusts. In addition to his bar membership, Brad is a member of the Central Virginia Estate Planning Council.
- Read Full Bio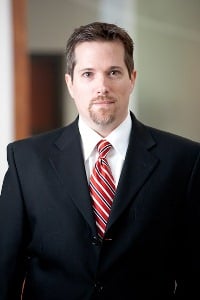 Senior Research Attorney Matthew McDavitt
B.A., University of Virginia, 1993. J.D., University of Virginia, 2006, where he was a member of the Virginia Environmental Law Forum and was a Public Interest Law Association Grant Winner. Matthew specializes in Wills, Trusts and Estates, Pensions, and Environmental Law. Recent projects have included drafting pleadings and objective memoranda regarding: (1) the assertion of maritime liens for unpaid boat repairs, (2) the enforcement of state and federal clean water laws, (3) analysis of how Superfund and inheritance laws intersect regarding devises of contaminated lands, (4) the law of will contests from both the proponent's and contestant's perspective, (5) the application of the Slayer's Rule in several different jurisdictions, and (6) the imposition constructive trusts and purchase money resulting trusts, to combat fraud. Read Full Bio