Pennsylvania Legal Research for Attorneys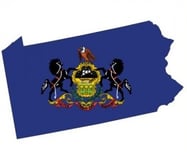 The National Legal Research Group has been providing our attorney-clients with quality legal research and writing services since 1969.
NLRG founded the legal research industry in 1969 to provide solo practitioners, corporate counsel, large firms, and all other attorneys with quality research, writing, and expertise. Over the years we have helped over 50,000 attorneys nationwide on over 170,000 projects, including cases specific to Pennsylvania legal research. Our attorneys are specialized by area of law and average over 20 years of experience each.
---
Pennsylvania Legal Research Attorney Spotlight: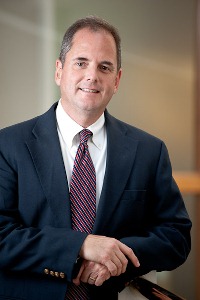 Senior Research Attorney Brad Pettit
B.A., Denison University, 1982. M.B.A., University of Pittsburgh, 1984. J.D., University of Pittsburgh, 1986. Member, Florida Bar. Brad is a former Vice President and Trust Officer with the Wealth Management and Retirement Brokerage Services of Wachovia Bank. With Wachovia, Brad managed a book of personal trust, guardianship, and fiduciary investment accounts, delivered fiduciary-level services to account grantors, owners, beneficiaries, remaindermen, and other interested parties, and worked closely with internal and external professionals.
Read Full Bio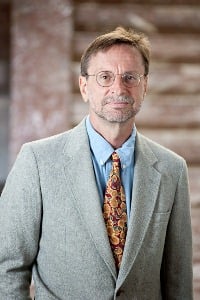 Senior Research Attorney Mark V. Rieber
B.A., University of Pittsburgh, 1973. J.D., University of Pittsburgh Law School, Magna Cum Laude, 1982, where Mark was a member of the Law Review and was inducted into the Order of the Coif. Member, Pennsylvania Bar. Prior to joining NLRG in 1985, Mark was a clerk for a United States Magistrate for the Western District of Pennsylvania. He specializes in Criminal Law, Civil Procedure, and Attorney-Client Law.

Read Full Bio


Senior Research Attorney Anne E. Melley
J.D., University of Miami, 1986. L.L.M., Temple University, 1988. Member, Washington State Bar. Anne has worked for NLRG from 1989 to 2005, and from February 2007 to the present. She has also been a law clerk for judges on the Washington Court of Appeals and was in private practice in Seattle, practicing appellate law.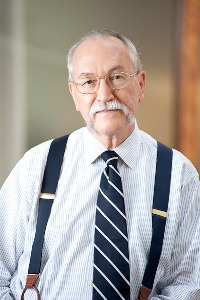 Senior Research Attorney Timothy J. Snider

B.A., Northwestern University, 1969. M.B.A., West Virginia University, 1978. J.D., University of Pittsburgh Law School, 1973, where Tim was on the Law Review. Member, Louisiana and West Virginia Bars. Tim has trial and general litigation experience from his days in private practice and in the United States Marine Corps prior to joining NLRG in 1980. He specializes in Antitrust, Intellectual Property, Commercial Law, Tax Law, and Securities.
---
Are You An Attorney in Need of Help With a Case?
Contact Our Research Attorneys Now.

Submit your case using the form on this page.
---
Pennsylvania Legal Research Services
Pleadings and Discovery
Our team of attorneys has helped clients with pleadings in every state and federal court, including Pennsylvania state courts. To help our attorney-clients with their cases, we can prepare pleadings for complaints, motions to compel, motions for summary judgment, motions to dismiss, motions to strike, and more.
In cases ranging from complex multidistrict litigation to relatively simple state court proceedings, the National Legal Research Group's attorneys have assisted our attorney-clients with the following discovery-related services: motions to compel discovery, deposition summaries, interrogatories, requests for production, requests for admissions, and preparation for depositions.
Legal Document Review
As attorneys, we understand the lengthy amount of time it can take to review legal documents for a case. While this process is critical, it can be quite cumbersome. This is why we offer our clients the highest quality of legal document review services to help them save time, and better predict cost upfront to better meet their deadlines.
Telephone and Email Reports
If a written product is not needed, our attorneys can provide you with a more cost-effective solution through our email and telephone reports. This allows you to gain the same access to our expert legal research and legal analysis, but for a fraction of the cost. Submit your case using the form on this page to have our attorneys discuss these options in more detail with you.
Appellate and Trial Briefs
Our Pennsylvania law research attorneys have a great deal of experience as legal researchers and legal writers. We have prepared briefs for every state and federal court, including Pennsylvania. If you are needing that extra competitive edge to help you win your case, talk to our team to see how we can help today. NLRG can also provide appellate brief writing services for Pennsylvania Courts of Appeal, the Pennsylvania Supreme Court, Federal Courts of Appeal, and the United States Supreme Court. In addition, we offer appellate brief compliance review and filing through The Lex Group.
Legal Memoranda
Since our founding in 1969, our attorneys have been providing our attorney-clients with objective legal memoranda for case evaluation, trial and appellate preparation, strategic planning, and any other purpose prior to or in support of litigation or transactional analysis. We can help you with Adversarial Memoranda, Objective Memoranda, Advocacy Memorandum, or Memoranda in Support of Motions.
Testimonials:
"John Buckley did a superb job in my case. He gave me the case which 'carried the day.' It could not have been more on point than if I had written the opinion...He is a very good man and was great to work with...I am grateful that he was assigned to my case."
-John I. McMahon Sr., Norristown, PA


"I used your memo and wrote my brief, with very few changes or additions. It was exactly what I needed. The other side could not write a brief refuting any of it, and at argument the Court verbally agreed with our position on the first issue. I have not received a final decision yet, but I want to thank you for the great research. Keep up the good work."

-John W. Purcell Jr., Harrisburg, PA


"Exceptionally helpful brief because it helped me to prepare for the hearing and gave me some confidence. Quality work done on short notice."
-H. Charles Benner, Leola, PA
"First class work - Excellent job!"
-Richard P. Anton, Pittsburgh, PA