Virginia Legal Research Services for Attorneys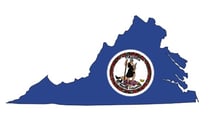 Our team of expert attorneys has been providing quality legal research and writing services since 1969.
The National Legal Research Group founded the legal research industry in 1969 to provide solo practitioners, corporate counsel, large firms, and all other attorneys with quality research, writing, and expertise. Since our founding, we have helped more than 55,000 attorneys nationwide on over 170,000 projects, including cases specific to Virginia legal research. Our team includes specialized legal research attorneys, with an average of 20 years of experience per attorney.


---
Virginia Legal Research Attorney Spotlight

: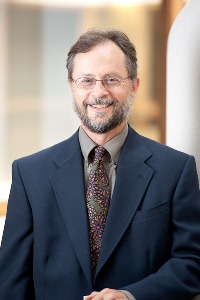 Senior Research Attorney John M. Stone
B.A., University of Virginia, 1974. J.D., Marshall Wythe School of Law, College of William and Mary, 1978. Member, Virginia Bar. For many years, John has authored articles for NLRG's client newsletter, Report from Counsel. He is also the author of Cause of Action Under 42 USC § 1983 for Use of Excessive Force by Police in Making Arrest, 18 Causes of Action 871 (1989), and Cause of Action Under 42 USC § 1983 for Termination or Other Adverse Job Action Based on Political Associations of Public Employees or Officials, ___ C.O.A. ___ (In Press).
Read Full Bio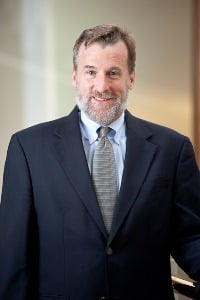 Senior Research Attorney Jeremy Y. Taylor
B.A., College of William and Mary, 1983. J.D., Marshall Wythe School of Law, College of William and Mary, 1986. Member, Virginia, U.S. Fourth Circuit and Eleventh Circuit Courts of Appeals Bars. Jeremy joined NLRG in 1986 and is the editor of our Products Liability Update. His areas of expertise include Administrative Law, Evidence, Personal Injury, Immigration, Civil Procedure, and Products Liability/Consumer Protection. In addition, Jeremy has extensive experience in the areas of medical malpractice, corporate and partnership law, including shareholder relationship issues arising in close corporations.
Read Full Bio

Senior Research Attorney Alfred C. Shackelford III
B.A., with Distinction, University of Virginia, 1978. J.D., University of Virginia Law School, 1983. Member, Virginia Bar. Fred was an Associate at Williams Mullen in Richmond Virginia, and Tremblay & Smith, LLP, in Charlottesville, Virginia (where he focused on personal injury law), prior to joining our firm in 1987. Fred's areas of expertise include Personal Injury and Wrongful Death (particularly premises liability, motor vehicle accidents, dram shop liability, animal injuries, medical malpractice, negligence, products liability, and job site accidents); Intentional Torts, Insurance Law,and Conflict of Laws (specializing in tort law). Read Full Bio

Senior Research Attorney Steve Hart
B.A., Bowling Green University, 1969. J.D., University of Toledo, 1973, where he was Case and Comment Editor of the Law Review. Member, Virginia Bar. Steve joined NLRG in 1973, specializing in Criminal Law and Environmental Law. He has been a speaker for the ABA Annual Meeting, Criminal Law Section, and is the principal author of The Relationship of Environmental and Historic Preservation Laws to the Surface Mining Act, a study done for the EPA. Steve serves as CEO of Sprigg Lane Investment Corporation and is the former CEO of Virginia Metalcrafters, The Bartley Collection, Ltd., and Heritage Lanterns. Read Full Bio

Senior Research Attorney Mary Morris
B.A., Cum Laude, Westhampton College of the University of Richmond, 1981. J.D., University of Richmond School of Law, 1985. Member, Virginia Bar. Prior to joining NLRG, Mary was in private practice in Harrisonburg, Virginia, focusing on domestic relations, criminal defense, and real estate transactions. She was also town attorney for the Town of Timberville, Virginia. Mary has been with NLRG's Special Projects Division for 18 years, where she writes articles for various state and local publications.
Read Full Bio
Senior Research Attorney Jason Holder
B.A. in Philosophy University of Virginia; J.D. University of Richmond School of Law After law school Jason served as a magistrate in Virginia's 15th Judicial District. As a magistrate, Jason would provide an independent review of complaints of criminal conduct brought by law enforcement and the general public. He would issue various types of processes including arrest warrants, bonds, and search warrants as well as conduct bail hearings for individuals arrested on warrants charging them with a criminal offense. Jason served as a magistrate primarily in the Stafford County and Fredericksburg City Magistrates' Offices before joining NLRG in June 2016. Read Full Bio.


Research Attorney April Wimberley
B.A., University of Virginia, 1995, J.D., Marshall Wythe School of Law, College of William & Mary, 2002, where she served as a staff editor of Law Review and William & Mary Journal of Women and the Law. Member, Bars of Virginia and the District of Columbia. After law school, April served as a clerk to the Honorable Gregory M. Sleet, U.S. District Court (District of Delaware) and then as an associate in the Washington, D.C. office of Hogan Lovells. April practiced in the firm's Pharmaceutical & Biotechnology regulatory group for eight years, counseling life-science clients.
Read Full Bio.


---
Virginia Legal Research Services

Trial and Appellate Briefs



Our Virginia legal research attorneys have many years of experience as legal writers. NLRG has prepared briefs in every state and federal court, including Virginia state courts. If you need a competitive edge in your case, our team of attorneys can provide you with extra legal research and writing you need to help win.
The National Legal Research group can provide appellate brief writing services for Federal Courts of Appeal, Virginia Courts of Appeal, the Virginia Supreme Court, and the United States Supreme Court. We also offer the service of appellate brief compliance review and filing through The Lex Group.
Pleadings and Discovery
We have assisted our clients with pleadings in every state and federal court since 1969, including Virginia. We can prepare pleadings for complaints, motion to compel, motion in limine, motion for summary judgement, motion to dismiss, motion to strike, and more.
In cases ranging from complex multidistrict litigation to relatively simple state court proceedings, the National Legal Research Group's attorneys have assisted our attorney-clients with the following discovery-related services: requests for production, deposition summaries, motions to compel discovery, interrogatories, requests for admissions, and preparation for depositions.
Legal Memoranda
Our highly-experienced attorneys can provide you with objective legal memoranda for case evaluation, trial and appellate preparation, strategic planning, or any other purpose prior to or in support of litigation or transactional analysis. We can assist with Objective Memoranda, Advocacy Memorandum, Adversarial Memoranda, or Memoranda in Support of Motions.
Telephone or Email Reports
When a written product is not required, we can provide you with more cost-effective solutions through telephone and email reports. This gives you access to our substantive legal research expertise for expert analysis of legal issues. Contact our team today to see if this may be the best solution for your case.
Legal Document Review
Our team of experienced attorneys can help streamline your legal document review process to help you save a substantial amount of your time. This can help you better predict costs upfront and meet deadlines. NLRG delivers only the highest quality legal document review services.
To get the extra help you need with you case, contact our team of expert attorneys today. We can review your case and discuss your options in detail with you.

Testimonials:
"As an attorney I've worked with hundreds of lawyers over the years. Paul Ferrer is one of the best I've ever had the pleasure of working with. He's very personable, listens, and does outstanding research and other legal work. It's a pleasure to recommend him to others."

—David J. Muchow, Arlington, VA


"What a great job! There is no way I could have come up with this research! Worth every penny."

—C. Gregory Phillips, Salem, VA


"Excellent service! Very satisfied with the results and the speed of the service."
—Robert Isaacs, Richmond, VA


"Excellent job, Brad [Pettit]. I was very impressed with your timely response and will be sure to utilize NLRG when I need to have an issue thoroughly researched. Thank you again for your excellent response."
—Donald Lee, Virginia Beach, VA


"The memorandum precisely and fully answered my questions. Your prompt response eliminated a possible statute of limitation problem. I'm very pleased. Thank you!"
—Gilbert Davis, Centerville, VA


"Excellent research discussion on an obscure point delivered in a very timely manner at a reasonable cost. All I could have hoped. Well done!"
—Wilson Vellines Jr., Staunton, VA