North Carolina Legal Research Servics for Attorneys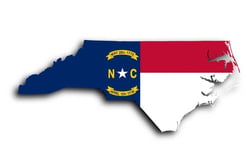 Our goal at the National Legal Research Group is to provide solo practitioners, corporate counsel, and attorneys in firms of all sizes with expert legal research and writing services. Since our founding in 1969, we have helped over 50,000 attorneys nation wide with over 170,000 projects, including many cases specific to North Carolina. NLRG is made up of 34 full-time attorneys that average over 20 years of experience each. Our team has a wide range of legal research specialties and experience with many state and federal courts.
---
North Carolina Legal Research Attorney Spotlight:


President and CEO John F. Buckley IV
B.A., University of North Carolina at Chapel Hill, 1983. J.D., University of North Carolina School of Law, 1987, where he was a member of the Board of Editors of the Law Review. Member, North Carolina Bar. Prior to becoming President of NLRG, John served for 11 years as a Senior Attorney on the Public Law team, specializing in Civil Rights and Human Resources Law. He has authored or coauthored a number of books, including Defense of Equal Employment Claims (West Group 2d ed. 1995 & Supp. 2010), The Equal Employment Opportunity Compliance Guide (Wolters Kluwer 2004), The State by State Guide to Human Resources Law (Wolters Kluwer 1994-2016), and The Multistate Payroll Guide (Wolters Kluwer 2016). Read Full Bio

Senior Research Attorney Brett R. Turner
B.A., The Johns Hopkins University, 1981. J.D., University of North Carolina Law School, 1984. Member, North Carolina Bar. Brett is the author of the leading nationwide treatise on equitable distribution, Equitable Distribution of Property (3d ed. 2005), and is a nationally known expert in the law of equitable distribution.Brett has served in his present position since 1985 and has completed or supervised over 4,000 family law research projects.
Read Full Bio



Senior Research Attorney Amy Gore
After working in private practice in North Carolina, Amy joined the NLRG staff in 1988. Amy specializes in insurance, attorney-client and ethics, and defamation and invasion of privacy matters. She has prepared many appellate briefs in the areas of causation on legal malpractice claims, defamation, and insurance coverage. She also has extensive work in civil procedure and evidence. During her time with NLRG Amy has also worked in the Special Projects Division authoring numerous state and federal jurisprudence articles, but now focuses her efforts exclusively in the Research Division. Read Full Bio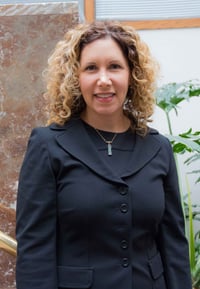 Research Attorney Nicole D. Prysby
B.A. (with highest honors), University of North Carolina at Chapel Hill, 1992. J.D. (with honors), University of North Carolina at Chapel Hill School of Law, 1995. Member, Virginia Bar. With National Legal Research Group, Nicole has served as a research attorney in several areas, including Public Law and Environmental Law. She has also provided research and writing support for a number of publications including Defense of Equal Employment Claims (Thomson Reuters 1998), and The ERISA Law Answer Book (7th Ed. 2010) (Aspen Publications).
Read Full Bio
---
North Carolina Legal Research Services


Discovery
No matter how simple or complex the case, our attorneys can assist you with your case with these discovery-related services: interrogatories, requests for production, deposition summaries, request for admissions, preparation for depositions, and motion to compel discovery. If you are needing addional help with your case, contact our team for more details.
Trial Briefs
We are highly-experiend with North Carolina law research, as well as legal writing. NLRG has prepared briefs in every state and federal court, including North Carolina state courts. For a more competitive edge with your case, consider acquiring additional legal research and writing for your trial briefs.
Appellate Briefs
Our services now offer appellate brief compliance review and filing through The Lex Group. NLRG can provide appellate brief writing services for Federal Courts of Appeal, North Carolina Court of Appeal, North Carolina Supreme Court, and the United States Supreme Court.
Pleadings
We can prepare pleadings for complaints, motion to strike, motion to compel, motion for summary judgement, motion to limine, motion to dismiss, and other legal pleadings for your case. The National Legal Research Group has assisted our attorney-clients with pleadings in every state and federal court since 1969, including North Carolina.
Legal Memoranda
Our legal research and legal writing services can help you prepare Adversarial Memorandum, Advocacy Memorandum, Objective Memoranda, Memorandum Letter, Summary or Outline Memorandum, Memorandum in Support of Motion, or Memorandum of Law. To further assist with your case, we can provide you with objective legal memorandum for case evaluation, trial and appellate preparation, strategic planning or any other purpose prior to or in support of litigation or transactional analysis. Submit your case to see how we can help you.
Legal Document Review
If you are finding that your legal document review process is taking a dispaportionate amount of your time, when you would prefer to be spending more time on other tasks, we can help streamline this process. Our licensed attorneys deliver high-quality legal document review services to help you complete this overwhelming task more quickly and efficiently.
Telephone or Email Reports
When you need a more cost-effective way to access our legal research and analysis expertise, telephone or email reports may be the best option. This is particularly effective when a written product is not required. If you are a solo practioner, small firm, or large firm looking to reduce costs, this may be the best option for you.
Testimonials:
"Your attorney took a new approach to the issue and delivered exactly what I needed. Thanks!"
—Richard C. Forman, Greensboro, NC


"Mr. Snider has always done first-class work for us in a very timely manner."
—William Woodward Webb, Raleigh, NC


"I am very pleased with the work Mr. Ferrer has done and the timeliness of the product. He went over and above what he promised and what I expected and I will use your group again. This is first-class stuff. I am preparing to go up against some big city lawyers and your help is going to give me a fighting chance."
—Boyd Sturges, Louisburg, NC


"The Motion for Partial Summary Judgment in this case was argued . . . and the court took it under advisement. . . . I thank you for the exfellent work in preparing the brief, affidavit, and motion. I've even been advised that the Judge has shared the brief with at least one other Family Court Judge who has opined that it is one of the best she has ever seen. [M]y client and I are grateful for all you have done for us in this case."
—Howard L. Gum, Asheville, NC


"You and your staff are the best bargain for my clients . . . that I have found. I have called on you for help at least a dozen times over the years. I have found you to be most knowledgeable and your insight superb. Your work product is most useful, thorough, concise and to the point. I am amazed that you can contribute so much for such reasonable charges. I have recommended you to a number of my fellow attorneys and, without exception, they sing your praises."
—Jimmy Barnhill, Winston-Salem, NC