Texas Legal Research & Writing Services
To Speak With An Attorney, Call
Toll-Free: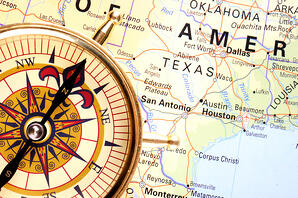 888-780-8957
Texas Legal Research (TLR) is the Southwest Division of National Legal Research Group (NLRG). TLR is devoted to providing legal research, analysis, and writing services to Texas lawyers. We maintain access to hundreds of Westlaw databases not readily available to most Texas attorneys, and we have the immediate support of NLRG's staff of 32 full-time, specialized attorneys and its database of 70,000 prior work products.

Our Rates
We provide a free cost estimate on every case. Our rates are $135 to $170 per hour. Where our experience permits, we will quote a fixed fee. In no case will we begin work until you have authorized us to proceed, and we will never exceed our original estimate without your approval.

Our Attorneys
Whom will I be counting on when I use NLRG's Texas legal research services? Sometimes it's a question worth asking. When you call on TLR, you'll be getting the services of a highly qualified and experienced member of the Texas Bar. Not everyone who wants your business can say that.
Our Texas legal research attorneys are John Beliveau and Jami Lampert. Both are long-standing members of the Texas Bar. They have practiced in the Texas court system and know many of the local judges. This background adds another dimension of expertise to their outstanding research, writing, and advocacy skills.
See a sample of their work:
What Your Colleagues Are Saying About our Texas Legal Research Services

"TLR always responds on time with a quality work product and first-rate analysis."
—Joseph C. Blanks, Doucette, TX
"A valuable asset to my law practice . . . exceptional research on any issue . . . no matter how difficult."
—Ross A. Sears II, Houston, TX
"Excellent service, as always." "Perfectly done, even though the research found an important case against us. I would gladly use your services again!"
—Julia Lovorn, Cypress, TX
"On the occasions we have asked for your help, it has been prompt, thorough, and reasonably priced."
—Oth Miller, Amarillo, TX
"Texas Legal Research has helped our firm save time and money. They do a thorough research regarding any subject."
—William Jenkins, Bastrop, TX
"Texas Legal Research makes my caseload manageable. Top-notch service rendered on time every time."
—James R. Chapman Jr., Fredericksburg, TX
"A savior to this sole practitioner."
—J. Anthony Michael, Ft. Worth, TX
"Very timely and squarely on point. Good job!"
—Ebb B. Mobley, Longview, TX
"You have done research, drafting, consulting, and have helped me greatly. With good research, and great ideas on strategy, you help me think through a case."
—John K. Boyce III, San Antonio, TX
"As always, the document was right on point."
—Mary M. Stitt, Conroe, TX
"We were very pleased with the services rendered . . . and we would certainly want to make use [of them] in the future."
—Hal B. Cameron Jr., Tyler, TX
"Your services have been excellent for my practice."
—M. Dewayne Varnadore, Tyler, TX