Legal Research and Writing Services for Attorneys
NLRG founded the legal research industry in 1969 with the mission of providing solo practitioners, small law firms, and corporate counsel with the same legal research firepower enjoyed by larger firms, at an affordable price, on an "as needed" basis. We currently employ 32 full-time legal research attorney specialists averaging 25 years of experience with NLRG. Many were in private practice prior to joining the firm. This allows us to—
Help you win more cases. Our team of experienced, specialized legal research attorneys is ready to go to work for you, not just drafting documents, but also offering ideas and developing strategies designed to give you and your clients the best possible outcomes on your cases.
Save you time and money. With NLRG, you're gaining a head start on the case. We're not rookie associates learning on the job. Our legal research attorneys are solid veterans with many years of experience in specific areas of law. Because we've been using computerized services like Lexis and Westlaw since 1975, we understand computerized research like nobody else in the field. We'll hit the track running, so that you can devote yourself to the other important tasks facing you in your practice.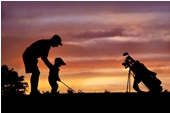 Help you have a better life outside the office. As you well know, the practice of law is a demanding, sometimes overwhelming, endeavor. When you need a break, when you want to spend time with family and friends, we're ready to step in and keep the midnight oil burning. You can relax and feel confident that the work is proceeding even when you're gone.